Liberals have since quite a while ago revitalized against a few folks endeavors to prohibit dubious books from understudy educational program. Anyhow no less than one school is making it a stride further and cleansing books from the school library itself, to the consternation of a few folks. What was offensive to the point that it collected a whole cleanse of its substance? Obviously, its the name of Jesus.
A sanction school in Temecula, California has as of late banned all Christian material from its school library.
One guardian of understudies enlisted at Springs Charter School was stunned when she saw which books bookkeepers were taking off the racks to dole out. Holocaust survivor Corrie Ten Boom's prominent "The Hiding Place" was among the books focused for evacuation.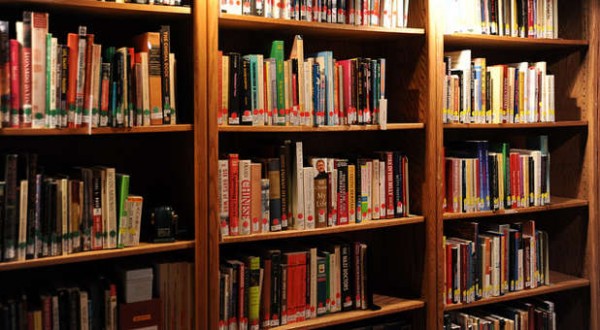 At the point when the guardian asked what was going on, library staff let her know that they had been offered requests to evacuate all Christian books, books by Christian writers, and books by Christian distributers.
The contract school's Superintendent Kathleen Hermsmeyer affirmed the book boycott in a letter to the Pacific Justice Institute ("PJI"), a religious flexibility suit association who took the case for the sake of the concerned guardian.
PJI reached the school's organization to caution them that they were damaging the First Amendment with this book boycott. The lawful association's press discharge expresses that lawyer Michael Peffer sent the school a cut it out letter Aug. 22, "refering to since quite a while ago settled Supreme Court point of reference that unequivocally objects to class libraries uprooting books focused around resistance to their substance or message."
So how did the school react to this cautioning?
As indicated by their press discharge, PJI says that Superintendent Hermsmeyer overlooked the speak to the First Amendment and expressed basically, "We . . . don't permit partisan materials on our state-approved giving racks."
Brad Dacus, President of Pacific Justice Institute remarked:
"It is disturbing that a school library would endeavor to cleanse books from religious writers. In reality, a percentage of the best writing of Western Civilization originates from individuals of confidence. Are they going to boycott the sermons or talks of the Rev. Dr. Martin Luther King, Jr.? Shouldn't something be said about the Declaration of Independence that summons the laws of nature and nature's God?"
What's more what precisely qualifies as "Christian?" It's a subjective judgment that may have the unintended impact of keeping important verifiable records and genuine stories from being perused by understudies.
"The Hiding Place," for example, portrays Dutch Christian Corrie Ten Boom's experience concealing Jews in her family's shop amid the Holocaust and later what she encountered as a detainee in death camps as discipline. Since the book was distributed in 1971, Corrie Ten Boom's story of the confidence which helped her survive has educated and roused millions. Yet clearly her story is excessively religious for a mainstream school to try and have in its library.
Despite the fact that the school has not reacted once more, the Christian prosecution association is not surrendering. They are keeping on battling the school on this issue as a matter of religious opportunity.