It seems like only yesterday that the final bell rang and summer began for schoolchildren of all ages. Now the summer vacation is almost over and students across the country are getting ready to return to the classroom, and that means buying the school supplies they'll need. With so many items available – and on so many of the classroom "required equipment" lists – in a multitude of styles and colors, make sure all your children are well-equipped with the four absolute basics needed for success in school. Academic instructors at SolidEssay.com, which is a college paper writing service recommend the following four back to school items that would be essential for the entire family.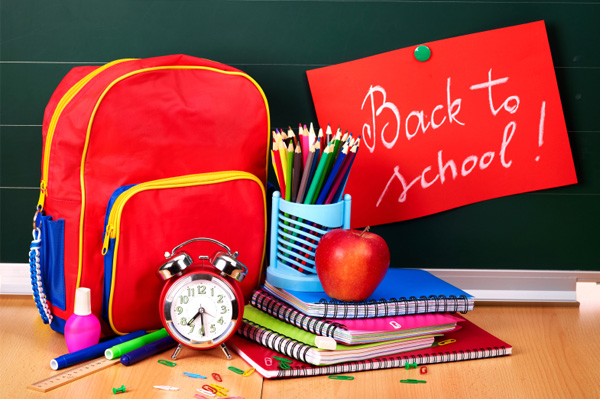 Writing Instruments
Good, old-fashioned number two pencils we all grew up with are still the best when it comes to writing. Make sure your kids have plenty, especially in elementary school where students usually are not allowed to use pens until a certain age. While quality pens that won't dry up or clog are also important for the older students, it's important everyone has at least a few good pencils handy.
Erasers
Wherever pencils go, erasers must follow – students are human too. Be sure all your students have good, quality hand-held erasers available besides the erasers on their pencils (which can dry out over time). An eraser that erases quickly and cleanly can be vital during note-taking or tests.
Paper
All types of paper are needed, so be sure to stock up on everything your students will need for the coming year while the prices are good. Check the student's classroom equipment requirements to get the correct type of ruled paper, whether it is wide-ruled or college-ruled. Stock up on both looseleaf paper as well as spiral and other types of notebooks required by the school. Be sure to get a ream or two of standard copy paper while it's on sale for your printer at home, and it wouldn't hurt to make sure you have a spare ink toner cartridge for your printer while you're at it, especially when your older students have that important paper to print out the night before it's due.
Backpacks
A sturdy, quality backpack is essential these days, especially for students who don't have lockers or desks and have to carry all their books, paper and supplies to each class. Be sure it is well-made and sturdy enough to last through the rigors of a full school year.
With these supplies as a base to build from, all the students in your family, regardless of age, will be well-prepared for the upcoming school year.
The author of this post is one of the few professional essay writers employed by www.solidessay.com having written hundreds of quality essays and term papers for high school school and university students.