Sometimes we stand scratching our heads about what to do in life. It may be you have suddenly found yourself at the end of school and realised you have no idea what kind of a job you would like. Or you may have been training relentlessly to move into one kind of work but now realise it isn't for you. The reality of this situation can hit us hard and be great cause for concern. There are a few options open to you at this point, but your budget may restrict you from some of them at this time.
If you want to find a new career there are several paths into your dream job that you can take. For example, if you wanted a job in the medical profession but can't afford the education bill, you may want to start closer to the bottom of the ladder. This may help you work your way up to where you want to be. Alternatively, you may find this job better suits you and you stick with it.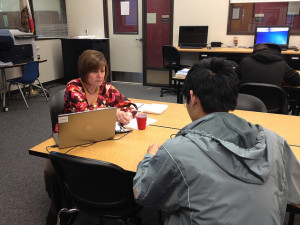 Almost all jobs in healthcare require training before experience. This training will take time. The training will also quite likely take money. One of the quickest routes into health care is to become a CNA. There is still a time investment to be a CNA. As a Certified Nursing Assistant, you will quickly become integral in patient's care, and you will learn what it takes to work in the healthcare industry on the job. From here, you may consider continued training for promotion to other roles. Eventually, you may take on a Nursing degree or push on to medical school for doctor training. Most people go into health care to look after people, and the CNA is one of the most hands-on jobs you can take.
Other industries work in similar ways. Just because you start with the bare minimum at the bottom, it doesn't mean you can't work your way to the top. Other careers do not require so much expensive education. Depending on your employer, you may soon make it to the top based on time served and company knowledge. PAs in particular often know more about the internal workings of a company than the manager or director they are assisting.
If you are looking for a way to make it to the top, it is essential you understand your company inside and out, and that you know your industry and market inside and out. Most employers will reward those who make the biggest difference to the success of the business. If you have an idea and you make a proposal that turns a profit or makes a saving for your company, it doesn't matter what your job title is. Your boss is going to be very happy to make sure you are in a position to do that again. Sometimes, these skills require degree level training. Always strive to continue your education throughout life. Often an employer will support you with time and financial assistance to do this.