Lifeguards play an important part in keeping people safe in the pool. They keep an eye out for anyone who is in difficulty and are able to help out anyone who gets into trouble in the water, including saving their life.
Lifeguarding jobs tend to be offered on a part-time basis. However, there are also many full-time lifeguard roles.
While lifeguarding can be a career in itself, it can also provide the perfect stepping stones for a career working in the leisure industry.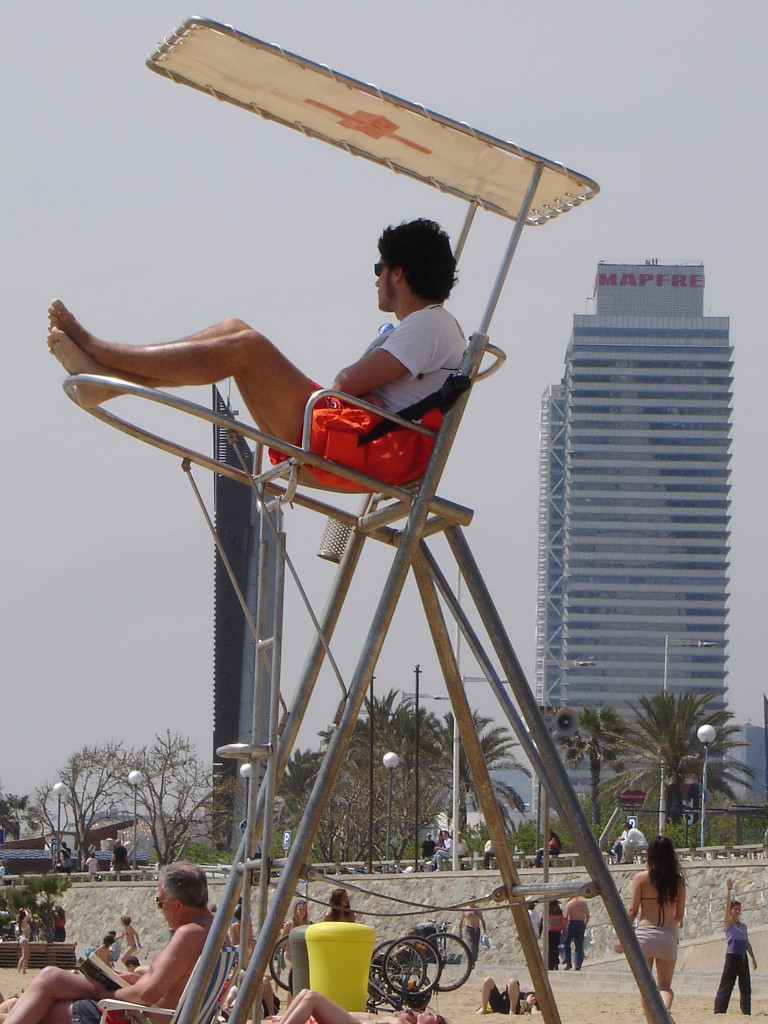 For our top tips to starting a career in lifeguarding, have a read of this.
Talk to Qualified Lifeguards
If you go to a public swimming pool, there will be a couple of lifeguards on duty, why not ask them some questions about becoming a lifeguard. How did they get into it? Where did they train? Is it an enjoyable job?
The best way to find out the things a life guard needs to do is to ask someone who works in the field. By taking to someone who actually works as a lifeguard, you can learn a lot about the profession and what it entails. Most lifeguard will be happy to talk to you about their role at the pool and what their daily work life focuses on.
What are the Hours and Pay Like?
The hours you will work will depend on where you get a job, but working as a lifeguard you should expect to have to work some early shifts. Especially, if you are lifeguarding at a public swimming pool.
Again, the pay will depend on where you work. Most lifeguards are paid well, especially those that work in the private sector.
Find Out About the Qualifications You Will Need
The qualifications you will need to become a lifeguard, will depend on where you live. To find out what qualifications you need to become a lifeguard, do some research online and visit your local library.
The more you can find out about being a lifeguard, the more prepared for the job you will be.
Get in Shape
To be a successful lifeguard, you need to make sure that you are in good shape and are fit and healthy. Most importantly, you need to be a strong swimmer.
Spend a few hours each week at your local swimming pool practising your swimming and improving your strength. As well as swimming, make sure to regularly take part in strength training exercise and flexibility exercises.
Intern
An excellent way to find out more about a job that interests you is to get an internship. An internship will allow you to experience first hand, what a lifeguard does on a daily basis and what their work consists of.
To find internship opportunities, get in touch with your local leisure centre or have a look online for internship openings.
Is there Room for Promotion?
Working as a lifeguard will give you many opportunities in terms of promotion. From working as a lifeguard, you could then go on to train as a swimming instructor, a member of the coast guard or go into leisure centre management.