If you enjoy using your hands to mess around with things and complete tasks during the day, then having a hands on career sounds like just the thing for you. Hands on people rarely enjoy sitting in offices or doing paperwork. They like to know they're getting some serious work done! There are thousands of hands on career choices that are perfect for practical people, and this guide will give you an insight into the best of them. There's something here for everyone! Will you find your next career?
Dentist
If you have a passion for clean teeth, becoming a dentist or a dental nurse could be for you. You'll be looking inside mouths, checking over teeth, and repairing any damage. You'll also be required to give advice to your patients to ensure they are looking after their teeth properly. It can be a mucky, messy business, but each day will be different and you can't get bored! You could also choose to be a cosmetic dentist, where you perfect your client's smiles even if there's nothing technically wrong with them.
Artist
Becoming an artist can be a long, grueling process. A bit like becoming a singer or an actor, at times it can feel impossible. However, if you work hard enough, you could make a living from your arty creations. You may get work commissioned for a specific store or gallery. Somebody might even pay you to paint a commissioned piece for them. If you have artistic vision, there's no end to the amount of things you can do.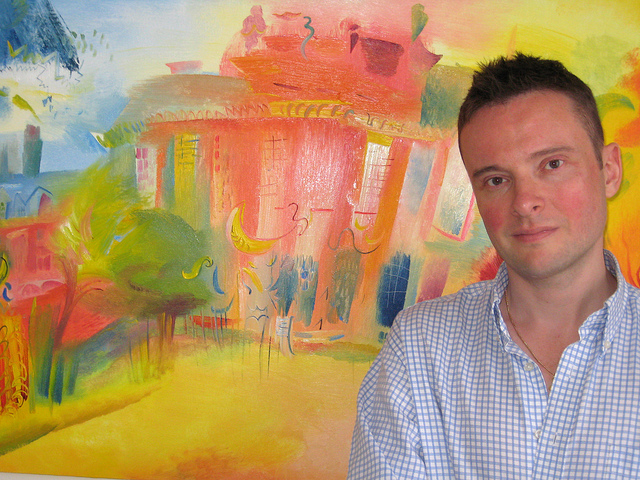 Beauty Therapist
A beauty therapist is learned in all things massage, makeup, and more. They'll help a client to look and feel good from the inside out. There are a number of treatments that beauty therapists are required to do, from pedicures to Indian head massage. You can choose to work for a salon/spa once qualified, or even set up your own business. With your own business, there's no limit to the money you can make!
Tattoo Artist
If you love art and tattoos, you could be a tattoo artist. It'll be your job to design tattoos as described to you by a client, and then apply them to the client's skin. You can't be scared of blood or needles in a profession like this, and you'll need to be prepared to have some big cry babies sitting in your chair. The earning potential is huge for a tattoo artist these days, as tattoos are becoming more popular all the time.
Physical Therapist
A physical therapist will help a patient to recover from an illness, injury, or surgery. They will set out a number of exercises for them to complete, and then monitor their recovery.
Petroleum Engineering
Petroleum engineering needs people who have attended the best petroleum engineering schools. This career is extremely important and can be lucrative with experience. It'll be your job to explore and produce oil/natural gas.
Jewellery Designer
People are always looking for exciting new designers in the jewellery industry. Handmade jewellery is a big thing, so you can make a mint designing and creating your own jewellery. It's never been easier to sell your creations either, what with the internet at your disposal. Come up with a smart marketing technique and prepare to be mega busy!
Personal Trainer
Personal trainer's help to keep their clients in great shape. They come up with exercise routines tailored to a specific client, and they then help push their client through those routines. Progress is monitored, and plans are then adjusted accordingly. If you have a love for health and fitness, this could be the career choice for you!
Chef
A chef helps to come up with imaginative dishes for a menu, before cooking them and making sure the presentation is on point. You may work in a restaurant, cafe, or even somewhere unusual, such as a prison cafeteria! Where you work will all depend on the training and experience you have. You won't need to be a Michelin star chef to work in a prison cafeteria. If you're a real foodie, this choice could be perfect.
Painter and Decorator
Painting and decorating can be quite therapeutic, some people say. I'm no good at it myself, so I find it frustrating at best. However, if you have a passion for this type of thing, you'll find working in the industry extremely rewarding. It also pays quite handsomely, especially if you work as a freelancer or contractor. The hard part will be drumming up lots of clients to keep your cash flowing.
Electrician
Electricians play with dangerous appliances and help to fix them when they're broken. They might come to fix a plug socket, your boiler, or something else entirely. You need a good knowledge of electrics and safety in this industry, as you can be put at risk every single day.
Surgeon
This is a hands on career choice for the brainiacs out there. Being a surgeon is highly respected, and the medical world is crying out for amazing surgeons. It'll take you years to qualify but once you have, you could be performing heart transplants. It'll be up to you to give people a new lease of life and make them feel better. You could even become a cosmetic surgeon, where you focus less on medical issues and more on physical issues, like breast enlargements.
Carpenter
As a carpenter, you'll build and repair furniture. You could even design, build, and sell your own furniture if you have artistic vision. You'll need a knowledge of all types of tools, including nail guns, saws, and chisels. If you love DIY and working with your hands, then becoming a carpenter job could be just the ticket.
Well, did you find your next hands on career? The above choices are all fabulous for practical people, but of course you have many more options too. Remember, if you want it, it's yours; you just need to go after it!