Are you taking online educational lessons online? The college professors today are really tech-savvy and many of them take to the online world to impart lessons for students. This is especially true when it comes to students from another country who signs up for internet based distance courses from academic institutions abroad. But what if you can't follow the online educational presentation on its scheduled time given your professional duties? Well, nothing to worry here as today you have the Movavi Screen Capture Studio for Mac that works to record online presentations on Mac system so that you can study them later.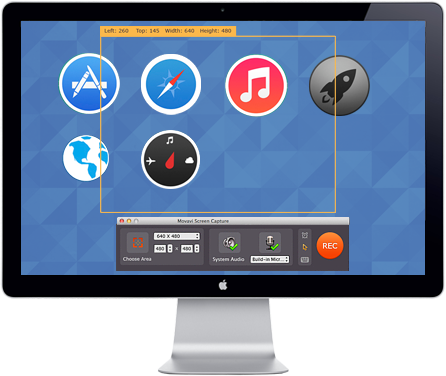 Here is a brief on how is it like using Movavi Screen Capture Studio for Mac to screen grab on Mac.
Before getting into the actual user experience, it must be noted here that the Movavi software is an extremely user friendly program and your basic computing skills would be sufficient here.
The Movavi software allows the users to set capture parameters according to their personal preferences. You can adjust the frame rate & record the presentation at full speed in 60fps. Then, the software also permits you adjust recording area. You can capture the recording in full screen or in particular parts. Then, the Movavi program is engineered to record audio from any source- be it headphones or audio sets or microphones or Midi devices.
A wonderful bit about Movavi Screen Capture Studio is that the software can work on its own so that you don't you have to upset your usual schedule while the recording is on. You would just need to set the timer and the software will continue to record, stopping at the scheduled time. You will be able to take screenshots while the recording is on the progress.
Then, the Movavi Screen Capture Studio not only helps you with mere screen capture but also allows you to personalize the recording with editing assistance. With Movavi at support, you would be able to split the video into varied parts, improve the video quality & delete the unnecessary segments from the capture. Then, you can also add some background music to the recording for a more engaging feel.
Finally, Movavi Screen Capture Studio for Mac devices is designed to convert the recorded video in various audio-video formats and presets to play on smartphone devices as well.