When you are studying for a qualification, it is important to take time out. Hitting the books full pelt for twenty-four hours a day might seem like a good idea, but it isn't. But what can you do when you are faced with exams, piles of revision, and a lot of stress? A healthy balance of work and play is far better for you, and will help you deal with things in a more effective way.
That said, there is nothing to stop you from testing your brain while you are away from cramming for your exams. And the best way to do that is by starting a new hobbies. Here are four hobbies that can improve your mind, but feel like a lot of fun while you are doing them.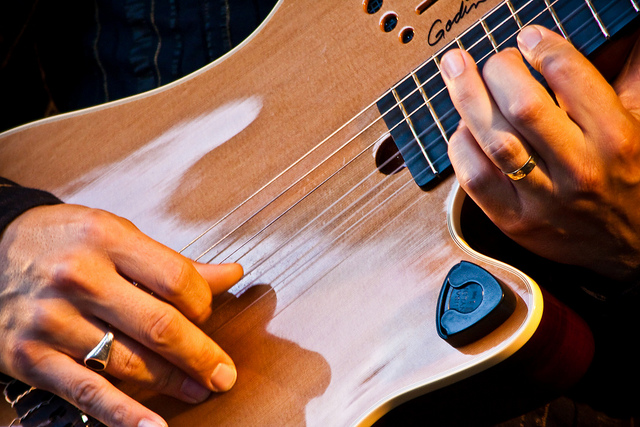 Music
Whatever your experience, getting involved with music is beneficial in many different ways. Learning an instrument will open up new parts of your brain and improve your learning, memory, and creative skills. It really doesn't matter how old you are, or when you start. Have a look around your locale and find a group tutor like Bespoke Music Tuition (have a look at bespokemusictuition.com). Tutors like this will offer music lessons to anyone of any age, as long as they have some enthusiasm. You will meet new people, develop new skills and, more importantly, help you remain focused on your college work.
Writing Stories
A lot of children write stories when they are young, and it is a shame that most just stop doing it as they get older. Just think how creative the world would be if everybody carried on! However, it is always something you can get back into and it is a great way of spending some down time after a bout of heavy revision. It keeps the brain ticking over, without the pressure of having to know your subject. You can write about anything you like, fact or fiction. You can share your work online, with friends, or even keep it private until you get better. Writing helps you get things out of your head, so it can also be a stress reducer. Keeping in practice will help you find more creative approaches for your college essay, too.
Yoga
Yoga and meditation can help you de-stress and wind down, and also helps keep your body in tip-top shape. When you are in the middle of a heavy revision period, it is easy to think of nothing else. The problem is that this will eventually get to you and your standard of work. Look for a local yoga class in your area, such as Energy Yoga (head to http://www.energyoga.co.uk/ for more details). Not only will you meet like-minded others, but you will be able to escape yourself for a little while. Giving yourself is a break is just about the best thing you can do when you are under pressure. And yoga provides it all in spades.
There are many more activities you can do when you are under pressure from exams. Let us know your favorite ways to relax after cramming in your revision!