Your desire to speak another language has led you to the UK and a plan to study abroad. There are many different issues to consider when looking into this option. Fortunately, wanting to study a language abroad is an ambition with many different options to choose from.

Narrowing Down the Choices
When starting your research into this exciting possibility, you will find there are many schools out there available to choose from. One example is Delfin English courses in London. Beginning your search by visiting websites is a great way to start compiling a list of all the schools available and then finding out exactly what you are looking for.
Some of the first questions you should ask yourself will help to get your list of potential schools a bit shorter. Will you be looking for a full-service environment that offers student housing, social activities, food and dining options and a rich curriculum? Many schools offer just that. They look beyond the classroom to enrich the lives of their students after studies are done for the day. Make a list of things that are important to you and enquire about them when you contact the schools you are interested in.
What type of course are you looking for? Perhaps you need to start at the very beginning and you have no knowledge of the language at all. Or maybe you grew up with limited classes and you have a beginner's grasp and would like to fully immerse yourself in the language? Be sure to ask about all the different types of classes available, how long they last and if there are follow-up classes or different levels you will need to add as you go along. Try to spend as much time as you can writing down questions and keeping notes so you can make the best choice.
Funding Decisions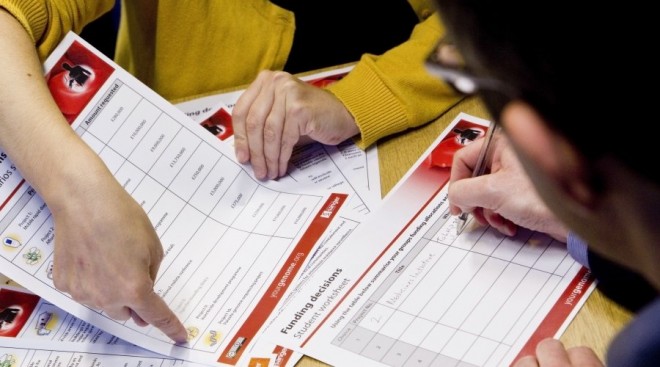 Deciding to travel abroad to attend a school is a big decision. You will not be close to home and family and issues such as housing, meals and transportation will be extremely important. Working out a budget and how you will pay for these things is another item to add to your list. Most schools will have an advisor who is well versed in suggestions and referrals for many of these issues. Find out about tuition arrangements as well. Some schools might require that all funds be paid before the start of classes. Another might offer payment plans, scholarships or other types of arrangements. If there are enrolment or application fees, they should tell you this as well.
When speaking to someone about the costs involved, you will need to know if there are special materials required to start. Does the school provide textbooks and other items or will you be expected to purchase them separately? Texts and other workbooks can be costly and exploring the availability of these items, whether new or used can significantly impact your budget.
Many schools accept different types of payment. Before you arrive, payments can be made over the internet and in some cases, cheques can be sent ahead of time. Check for any additional service fees that might pertain to your payment method.
Living Arrangements
Don't assume that every learning campus will have housing. In many cases, housing will be something you will have to seek out and retain off of the school grounds. When speaking to the school about all of your plans, make sure to include your questions about housing arrangements. You want to make sure that you have all of this arranged before arriving and finding yourself in a predicament.
If you like the idea of sharing a flat with potentially new friends, find out if there are students looking to add roommates to their situation. In many cases, you can keep the costs down by renting with a small group of students. Some schools might have special arrangements with certain local property owners to provide rent friendly options for students. Another viable option is to consider applying to live with a host family. In any case, securing adequate accommodations is crucial before arriving to begin your coursework.
Social Activities
Living abroad and learning a new language brings about many new opportunities. You'll want to learn about the city you're in and experience all the rich culture, foods, landmarks and history surrounding your temporary home. Ask about school sponsored trips or activities you might participate in and look for any local council that offers information about places to visit, tours you can take or group trips that can enhance your surroundings and even enhance your educational experience. Getting out on the town and being a part of the local culture will expose you to great new opportunities.
Check the school's social calendar to find out if they have their own sponsored activities. There might be meet and greet opportunities with a chance to meet your fellow students, try different food, experience local music events and be exposed to a new cultural. Then again, you might just find those few great places where everyone seems to get together when class time is over. Don't be afraid to jump in and make a few new friends.
Like It So Much You Want To Stay?
Many students choose to stay in their new environment for a while after their classes are over. You never know when you'll find the place you learn is the place you want to work and stay at for a while. Many schools offer job placement services. Even if you are only looking for a place to work and make a bit of spending money, there are many employers who would be eager to place a hard working student in their employ while you attend school. Once again, it's another amazing opportunity to get involved in the local culture and make a bit of money on the side.
Whether you are looking to take a course over a few months to enhance your skills or embark on a totally new journey into a new life, language and career, finding the right school that fits your need is the first step in making your way in this new adventure.
Watch the Exclusive collection of Sunny Leone bikini images in Full Hd Quality.