As students, you have every right to design your professional career the way you want. It is a critical decision of choosing the course that will give you professional growth. This decision is followed by the place where you want to live in order to pursue higher studies. Choosing a residential place where you plan to live is indeed a tough decision. Needless to mention that you need to keep a lot of factors in mind when deciding the kind of accommodation you want.
Factors to Consider when Planning to Live Away from Home
Students need to keep a lot of factors in mind when planning to live alone for higher studies in order to pursue their dreams. Safety and security are perhaps the two most important and inter related factors that all students need to keep in mind.
The tough part comes when students need to assess whether the particular accommodation is suitable for them or not in terms of safety. This is reason enough to provide students basic guidance that will make choosing an appropriate form of accommodation easy.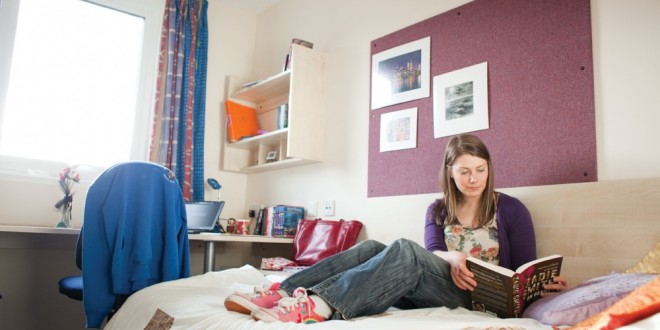 Guidance to Students for Choosing Suitable Accommodation
Residence Halls – Residence halls are the perfect place for students to live. It is considered to be safe because all students live together. This form of living is a great way to make friends and get necessary assistance that people need while living together. In case this is your first time staying away from home, then choosing residence halls is the best option for you. This form of accommodation will give you a safe first-hand experience of living on your own.
Private Accommodation – There are a few students who are too much in love with their privacy. For them, private accommodation is the best option. When selecting private accommodation, it is better to have a roommate so that you can share expenses. Paying everything on your own is too much pressure on your pockets, considering you are still a student. Care must be given that you choose your roommate very carefully so that living together is safe and hassle free. Private accommodation also implies that you need to be a responsible neighbour and keep a check on the noise levels. Understand your roommate so that living with him becomes easy for you. A good roommate can make or break the deal, so be very careful and judge him well before moving in.
Rented Apartments – Rented apartments are one of the most common forms of student accommodations in London. This form of living away from home is actually the best of both worlds. You get to enjoy your own privacy and at the same time you don't pay a huge price for it. Expenses are mostly the monthly rent that you need to pay every month. Choose the location of your rented apartment and make sure that the place is not far away from your institute. Try and keep the communication simple and less time taking. Check the apartment before renting it and save yourself from shelling out additional expenses on maintenance.
It is time for you to follow your heart and do what you aim for. If that means staying miles away from home, so be it. As long as you can follow the guidelines mentioned, be rest assured that you will be able to stay away from troubled waters.