Most of the students and recent graduates are under the impression that they can start their own business only when they have lots of money to invest but the fact is that there are a number of businesses which can be started without having huge amount of money. The best thing about starting a personal business is that you become your own boss and live your life as per your wishes. Here you can read about 3 business ideas which are extremely simple to start but can open the door of success for you in the very beginning of your practical life after finishing college. Though, every business has some specific requirements, you can start one of those discussed below by making an initial investment of 5-20 thousand dollars.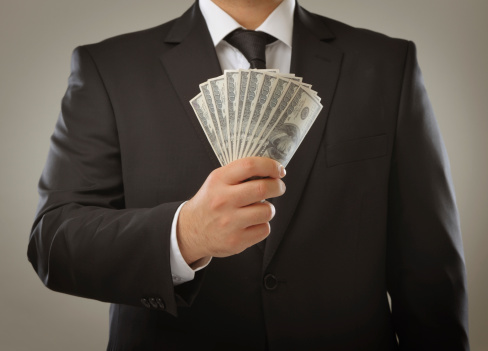 1: Internet Researcher
If you are the one who surfs internet on everyday basis, you can convert your routine activity into a paid business by becoming an online internet researcher. You might be wondering how it can become a perfect career option for you. Well, there are actually a number of attractive features about this option such as:
You will really love this idea as it does not require you to invest any money because you already have a computer system and internet connection at your home.
When you start, you just need to build your reputation as an internet researcher which will surely take some time but once you start taking clients, everything will go perfectly.
In the beginning you can charge minimum fees to attract more clients. For example, if others are charging $100 per hour, you better charge 50 or even less and after some time you can increase your rates.
If you wish to see quicker results, it is better to focus only on 1-2 types of information rather than multiple options.
2: Virtual Assistant
If you have strong time management and organizational skills, you can use these skills to earn a sufficient amount of money by offering your services as a virtual assistant (VA). What's so special about this particular profession?
VA is basically a self-employed person who provides his assistance in administrative affairs, technical matters or social activities and most important thing about this profession is that one can work from home rather than office.
Usually these assistant work for small enterprises but they can also assist large ones. It is said that there are approximately 25 thousands VA Worldwide.
You can start working on 25-35 dollars per house or prefer to work on individual project basis.
The tools you require are computer system, internet connection, office software, printer, fax machine and scanner.
Phone call conferences, virtual work spaces and email are considered to be most popular means of communication as well as delivery of data.
3: Career Counselor
The third great option is starting your career as a career counselor. This is very simple as you just need to do personality assessment which will lead you to matching certain type of jobs with client's qualification and skills. You may let them know how they can move ahead in their lives by adopting a particular kind of career. What do you need for this particular business?
Besides a computer and internet connection, you also need to have office software and printer. Moreover, having good books and digital resources on career planning are also important.
Most of the counselors charge between 300-350 dollars for one session but you can start with 50-200 dollars to get more clients and to have better experience of dealing with different type of clients.
If you want to improve your credibility, you should start writing a blog on career planning. Additionally, you can also hold seminars on effective career planning.
Author Bio
Alison Carmel is a small business owner and a business consultant based in Coventry, West Midlands England. She started her career as a virtual assistant and later turned to business consultancy. Alison is also a writer but she finds more interest in academic writing rather than creative and this is why she has become a regular contributor for Essay Yard – Essay Writing Help.