Summers might have set in to make way for parties and fun but there are lots of students preparing for their exams and competitive papers. However, nobody can help the students going through the nervous wreck right before the exams are approaching. The panic attacks on what to revise and what not to, how to mug up the entire book and revise, the confusing streaks and lots more. Here are a few tips that must help you with better results on what you must include in last minute revision: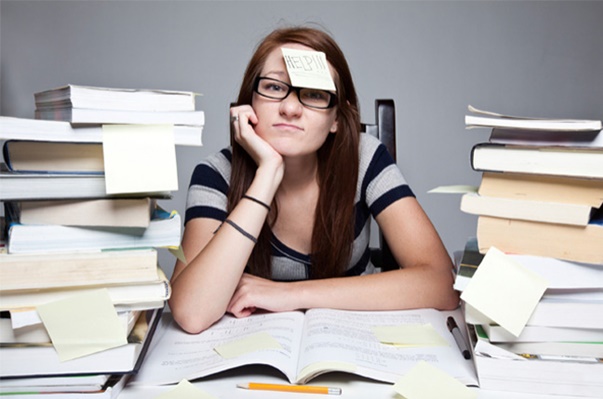 Start Early
Get a quick start to the day. Research has shown that morning time is the best to both learn new knowledge and retain knowledge. Get up by 8AM, and get down to studying by 9AM. Your brain and mark sheet will thank you later.
Ask questions
You might be thinking what else you can include in your revision? Well! Have you forgotten the power of questions? You can awaken your long lost factual thoughts and learnings by asking questions to yourself. Cover up the answer and learn it well if you aren't able to answer properly and when you get something right, you get motivated. This way, you'll be preparing yourself for the exam questions and getting into the proper mindset.
Leave aside your gadgets and gizmos
In your list on what to include in last minute revision, don't waste time gadgets and gizmos. Leave aside your laptop and mobile and start revising your books and notes. Get the best coaching material and books from online education stores and prepare with them.
Abbreviations
What you can do best is to make abbreviations. If you are not able to learn a big formula or name, or anything, try to make short abbreviations of it and through that the entire process of revision becomes easy. A simple one that we all know of is BODMAS- brackets off division multiplication addition subtraction, for the rules of operators in mathematics.
Go (for) bananas!
Well! You don't really have to go bananas but believe in them. Bananas increase the energy levels and help you in your last minute revision. They don't make you sluggish like the cup of coffee or tea does but they are indeed something beneficial for you.
Delve into the metrics
If you are studying English literature or history or a play, you can try and enact that in your house. That would develop interest and make your revision interesting. You will surely remember that enactment while writing your paper and it would make things easier to remember.
Study with friends
You can call your friends and have a quick revision session with them. Discussing the topics and chapters with them, playing guessing games and asking questions about what all of you have learnt in your syllabus would be a wonderful thing to do. It wouldn't just be interesting but you can gauge how much you remember from the questions put up by your friends. It might be boring if you keep asking questions from yourself. Wouldn't it be great if your friends do that for you and vice versa?
Don't panic, watch television
You don't just have to keep panicking about your exam and get confused or nervous. Exams aren't meant to make you feel nervous. Once you have revised everything and you are confident, take breaks from the revision session and watch television or whatever you want to feel refreshed so that you can again go back with a fresh mind and revise.
However, these are a few things you must include in your last minute revision. For more examination tips, visit the study blogs like Coaching Adda.