A business degree continues to be one of the most lucrative investments people can make for their futures. When you want to secure a solid career that will land you a healthy salary and numerous benefits, you would do well to pursue an advanced degree.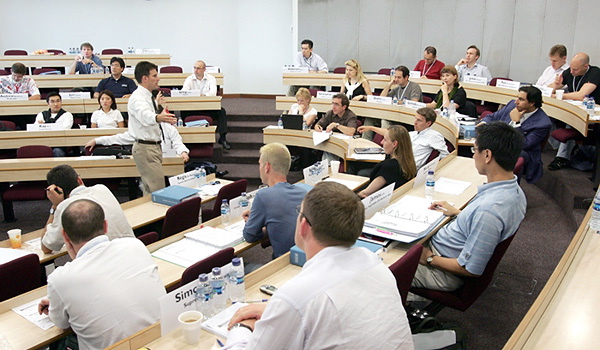 However, the process to apply for business school should be approached with care so that you are admitted to a program of your choosing. You can ready yourself for applying to business school by following these important steps.
Take the GMAT
Before you can be admitted to any worthy business degree program, you must first take the Graduate Management Admission Test, or GMAT. This test will measure your proficiency in four areas that include:
Analytical writing
Integrated reasoning
Quantitative problem solving
Verbal comprehension
These four sections of the test are timed and must be taken within 30 to 75 minutes, depending on the section of the exam. You can take the test at most accredited universities. You also must pay the required fee, which averages around $250.
Pick Your Schools
Most accredited universities offer advanced degrees in business. Business is one of the most commonly sought after higher graduate study programs in the world. However, as you consider which school you would like to attend, you would do well to choose one that has a solid reputation and an impressive graduation and post-graduate employment rate. Some of the top business schools in the U.S. include:
Stanford
Harvard
Wharton
Northwestern
Dartmouth
These schools are considered to be the cream of the crop of business programs. However, if you prefer to attend a university that is local to you, you should review its reputation and also check to see how many of its enrollees graduate and find suitable employment afterward. This information could foretell how well you would perform in the program and how well you would find a job after you complete your degree.
Write an Impressive Application Essay
A typical part of applying for any advanced degree program includes writing an essay to go along with your application. When you want to be admitted to the program of your choice, you must ensure that your essay is impressive, engaging, interesting, and mistake-free.
You can find resources for writing graduate degree essays at your local library. You can also work with professional resume preparation services that can assist you in drafting the ideal resume to accompany your application. Your essay introduces you to your prospective instructors and tells them if you have what it takes to succeed in the degree program.
Prepare for Your Interview
Any business school worth its mettle will also submit you to an interview prior to admittance. This interview can be more intense and more nerve wracking than any job interview you have faced. You must impress the staff members who will ask you any range of questions and gauge your worthiness for admittance based on your answers.
Like a job interview, there is no real way for you to know in advance what kinds of questions you may be asked. The staff has leeway when it comes to asking you about your business skills and interests, as well as your take on anything from pop culture to politics. You can ace the interview by remaining calm and by using a friendly, yet professional tone during the process. If you are confident that you would make an ideal student for the program, you will convey it during the interview.
These steps go into applying for business school. A degree in business can bring you financial stability and a secure future.