When a patient suffers from cardiac illness, it is necessary for his vital signs to be monitored on a continuous basis and the data transferred to the medical care team who may often be located remotely. The process is referred to as cardiac telemetry. The job of nurses or assistants specializing in cardiac telemetry is to prepare patients for diagnostic procedures such as EKGs, operating the sophisticated machines while monitoring the patient's health, and interpreting the results as well as documenting them. Depending upon the level of their training, they may also be qualified to perform more advanced procedures such as Holter monitoring and conducting stress tests.
Begin with Earning an Associate's Degree
According to the U.S. Bureau of Labor Statistics (BLS) the most popular path to a telemetry technician career is the acquisition of an associate's degree in medical imaging, though it may be possible to make a start with only a high school diploma and on the job training. The course will impart learning regarding the typical skills that are required to carry out non-invasive cardiology procedures. Students are also taught medical terminology, ultrasound instrumentation, medical imaging, echo interpretation and cardiovascular pharmacology. The programs are usually conducted over a two-year period during which the students are given opportunities to physically use the equipment in the laboratory. A few states require technicians to obtain a license to be qualified for employment.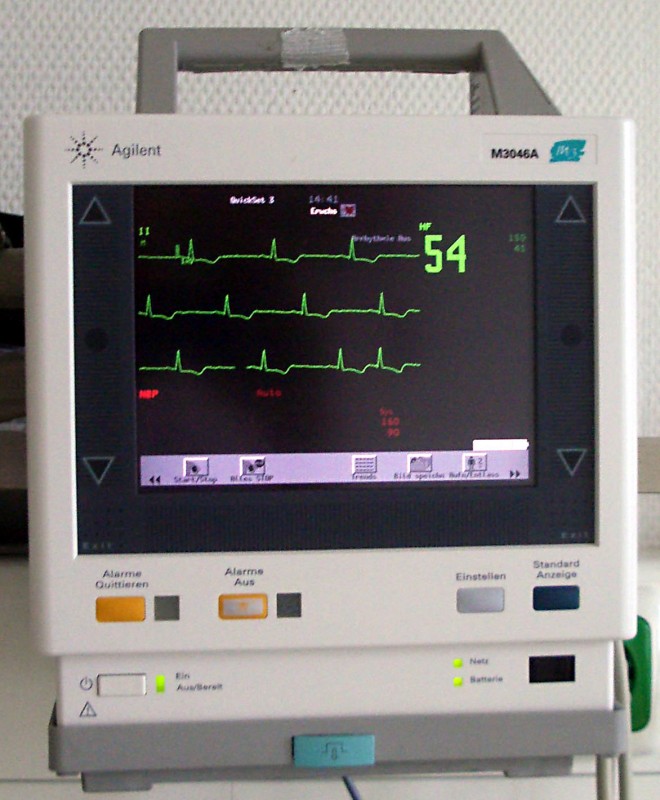 Getting the Certification
According to the BLS, there are a number of options available to mobile telemetry technicians for acquiring the required certification. The American Registry of Diagnostic Medical Sonography (ARDMS) as well as the Cardiovascular Credentialing International (CCI) is among the top certifying institutes. CCI makes available a number of certifications depending upon the level of education and work experience of the applicant. Certification like the Telemetry Technician Certification offered by the National Telemetry Association is proof that the certificate-holder has met with the relevant standards of proficiency in the reading and interpretation of electrocardiograms. Some certification programs require the certificate holders to engage in continuing education to enable them to keep their certifications valid.
Obtaining Field Experience
Like in any other sector, the biggest obstacle to a fulfilling career in bio telemetry is field experience. While most employers look for a certain amount of experience or work history in a hospital or clinic, a fresher will need to actively look around for an employer willing to take on somebody without any experience at all.  It is vital that you establish your presence by connecting with professional bodies such as the American Society of Echocardiography and Society of Diagnostic Medical Sonography. These organizations offer a number of extremely helpful resources, including job opportunities, web courses and other events in the sector. A membership with these organizations is another proof to prospective employers that you are professional in your attitude; additionally you qualify for special discounts on various industry events and course.
What Does It Take To Be a Successful Telemetry Technician?
In addition to the skills that are required to operate the sophisticated diagnostic instruments, aspiring candidates should possess very good interpersonal skills as they will be required to interact with patients who are often under severe stress. A high degree of empathy and emotional quotient is desirable as this helps them to understand what the patient is undergoing and to make the test procedures less demanding for them. An eye for detail and meticulousness is essential as candidates are often required to attend to several patients at a time and it is vital that no readings are wrongly read or mixed up as this will invariably have dreadful consequences for the patients.