Entrepreneurship as the word suggests the importance of those characteristics that are enviable in a person who wants to be succeeded in his or her personal business.  No matter what is the suitable definition of success that is present in the minds of business owners, entrepreneurs or owners could be guided in a way so that success could be achieved at any point of time.  If entrepreneurial characteristics are explored in Google then the people may find the names of Steve Jobs and Bill Gates. This is because of the fact that these personalities have literally defined the concept of entrepreneurship and all relevant attributes in a successful manner.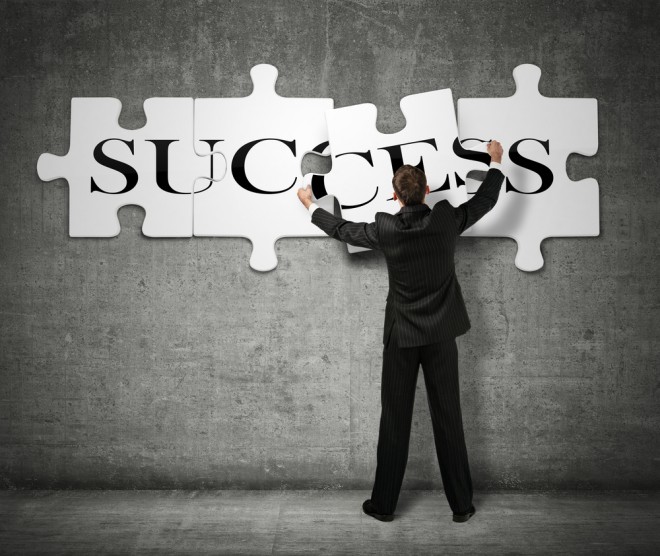 Therefore, in order to consider the qualities of thriving and winning entrepreneurs following are the seven attractive traits that every entrepreneur should develop. These attributes or qualities are provided as follows:
1. Tenacity
In an early phase of establishing a business, there is need of developing the art of dedication and firmness by the person. This is because of the reason that it takes time and courage to begin something from scratch. Therefore, keeping these aspects in consideration one needs to overcome the initial hurdles in a proactive manner. This attribute or trait is really desirable as it transforms the person from ordinary to the extraordinary individual. This trait can be called by other different aspects such as determination, focus, persistence or patience as well.  Tenacity does help in tackling repeated failures and provides ways for entrepreneurs to remain calm and focused during pressure situations.
2. Passion
This attribute is also referred as obsession and at the same time it is mostly misunderstood by money as well. But in reality, an entrepreneur is motivated by unique selling points of their services or products rather than money. As a result, this notion needs to be changed because passion does help the entrepreneurs to bring change and transform the lives of people in a great way. It is the belief and confidence that every entrepreneur should attain if success is desirable in future.  This passion will be helpful in passing through difficult situations.
3. Vision
An entrepreneur should have the ability of perceiving and visualizing the situation from the futuristic point of view. A person should predict or forecast the upcoming trends and scenarios of businesses effectively. This attribute is very efficient in describing the personality or other characteristics of entrepreneurs to a certain level.  This also provides a way through opportunities and threats can be anticipated by the people in a proactive manner.
4. Tolerance or Appetite of Bearing Ambiguity
It is concerned and interlinked with the interest or curiosity level of a person who is willing to take risks in order to taste the flavor of success in future.  This attribute is certainly helpful in defining the risk taking ability of the entrepreneur. The fear factor element can be related to this characteristic as it shows the inner fear of entrepreneurs. In other words, it can be assumed that it provides the phenomenon so that fear factor should be managed efficiently.
5. Rule-Breaking Or innovativeness
The person who wishes to become successful entrepreneur needs to follow and think out of the box. This is crucial because of the reason that innovative ideas are really desirable when it comes to defying fundamental way of performing business.  The more you bring fresh and new notions in your business the more your approaches of doing business will be followed by others. The beginning of any business is also termed as rule-breaking to a large extent. The innovative way or doing what others are not doing is also regarded as rule-breaking trait of winning or prosperous entrepreneurs.
6. Flexibility or Adaptability
This is more associated with the concept of agility and bringing desirable change or transformation according to the demands and requirements of the contemporary dynamic business scenario.  In this way, the endurance or survival of any business becomes possible in tricky and tough situations. This trait is much needed in difficult and challenging situations. This attribute is becoming more and more significant and necessary as the time is progressing because every day you might anticipate any changes or variations in the market. Therefore, all entrepreneurs are required to be proactive and agile in order to accept and manage themselves according to situations.
7. Self-Belief
In any business, the confidence level of an entrepreneur does play an important role in the growth and development of a business. As a result, the products or services that are being offered to people should be unique and extraordinary so that people love to buy the products or services again and again. This aspect is also assumed and regarded as a task or an activity-oriented assurance. In this concern, there must be enough research conducted so that an entrepreneur is confident that the product, which is going to be offered will come up to the expectations of customers or end users.
Conclusion
There are various aspects or attributes that are required to demonstrate and apply by entrepreneurs in different and difficult situations. An entrepreneur needs to be adaptive and proactive thinker so that any new idea or concept could be incorporated by them at any point of time. The more attributes or traits he or she possess, the more are the chances of attaining success in the future.
Author Bio
Katherine paul writes about small business owners and different aspects of entrepreneurship that are helpful for small business owners.  Katherine herself does have a small firm of custom dissertation writers where she tries to apply new notions or concepts regarding business on a frequent basis. she also provides her precious views and thoughts to students and young business persons on distinct online mediums.