Interested in working in a salon, but not sure how to pursue this passion? Getting work in a salon can be easier than you may think. But, it does require effort. Here are some tips for getting started.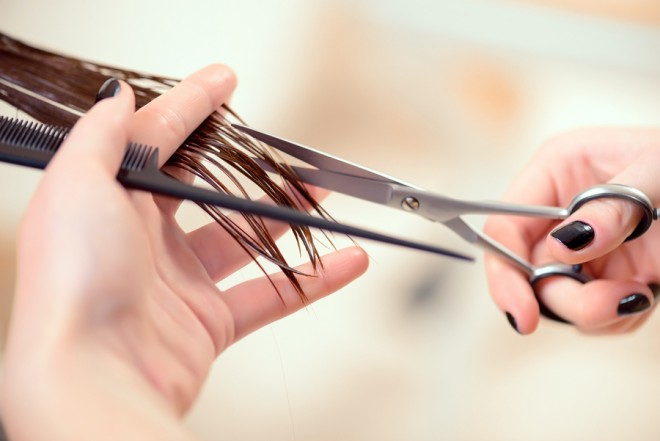 Earn Your Cosmetology License
According to How to Get a Job in a Salon, the first important step to getting work in a salon is earning your cosmetology license. You'll need to have a cosmetology license to work as a stylist, nail technician, or other cosmetology professional. Learn more about the cosmetology programs offered in your area and the licensing requirements in your state.
Know Niche Skills
Do you want to work as a hair stylist, a nail technician or in another salon niche? Finding your cosmetology niche is a significant step not only to finding employment in a salon but also finding a job that you'll enjoy. A natural place to find your niche is while completing a cosmetology program. While attending cosmetology school, you'll likely be drawn to certain areas of cosmetology. Tune into these natural inclinations and follow them as you start your career.
Polish Your Portfolio
Any salon owners who interview you for openings in their salons will likely ask to view your portfolio. This is a significant step in the interview process because it showcases how much planning you put into the interview. Plus, it shows what you consider as your best work and offers insight into how well you'll match a salon's environment. Polish your portfolio prior to an interview by including photos of your best work, letters of references from teachers and others and more.
Hone Your Interview Skills
In addition to a polished portfolio, you must articulate your skills and passion for cosmetology during job interviews. Reduce your anxiety regarding job interviews by completing mock interviews. These pretend interviews can be completed with other graduates of your cosmetology school class, with an instructor or with friends and family. Be sure that the mock interviewer has prepared a list of questions you're likely to be asked during a real interview.
Find Great References
Who can vouch for your cosmetology skills as well as for your professionalism? Gather a list of references who can provide accurate details regarding those qualities before interviewing for salon openings. You'll likely be asked for this list of references from a potential employer before receiving a job offer.
Be a Lifelong Learner
The work doesn't step after you find work in a salon. Rather, advance your career by becoming a lifelong learner. This includes attending cosmetology conferences, learning from other stylists, listening to feedback from your employer and more.
Getting your first job in a salon can be a goal worth pursuing. Achieve your dream sooner by enrolling in a cosmetology program to earn your cosmetology license, by polishing your portfolio and more. After finding work in a salon, advance your career by finding your niche and by being a lifelong learner.