Your smart phone in your hand to your over in the kitchen, every single things which you are using in your daily life are combination of technological innovation and aesthetics. Product design is a field which requires great technological skills as well as good understanding of the market demands and sense to develop something extraordinary. This surely is a difficult combination for one person to acquire. But if you can do that, product design is the domain for you.
There is huge scope for product design engineers in almost every industry. Product design is an advanced branch of engineering. It is a creative process to develop unique products in the market. Creativity is the most important factor to get into this profession. Students nowadays are keen to pursue product design courses, so most of the renowned institutes provide product design courses. There are institutes where creativity, artistic senses of the students are also judged before they are enrolled for the courses.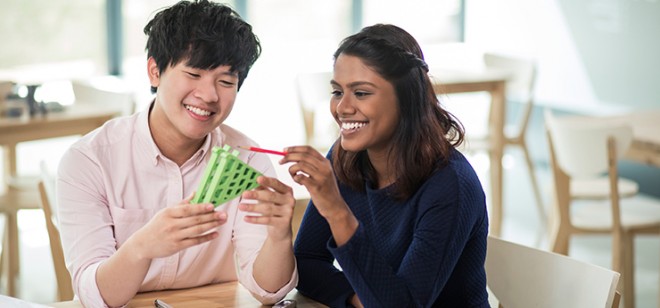 For example in automobile sector, for the designing of automobiles, companies generally look for candidates who have the ability to visualize what a car can look like and what are the elements that are required to design it. Product design is a process of creating a new product that other people can use in their daily lives. A Product design includes understanding of many fields together, that mainly incorporates manufacturing, engineering, marketing, presentation skills and drawing. The main role of product designers is to create unique products and their roles have been facilitated by digital tools, which help the designers to communicate their ideas as well as designs and analyze them which will help in reducing man power. The Product Design Courses in India provide the learners to understand the various methods, processes and systems to address human needs by creating various products. In various courses that the learners pursue, the main importance is given on learning by doing, on practical things, on marketing products, systems and device.
Product Design Courses in India which are provides the renowned design colleges in India cover courses which will help the students to make understand concepts like design research, ergonomics, design process etc.
The various product courses offered by top design colleges in India help the aspirants to gain knowledge about the product design courses. There are some famous colleges which provide degrees like
Bachelor of Design
Bachelor in Product Design
Bachelor of Technology
Graduate Diploma Program in Design
Post Graduate Diploma Program in Product Design
Master in Product Design
Let us discuss how a product designer can start their careers.
Product Designers can create wide range of products such as mobile phones, household appliances and cars; to larger items, such as industrial tools, equipment and machinery.
They are also responsible for sketching initial design ideas.
They need to produce detailed, final hand drawings and specifications by using computer software (CAD) to create design specifications, including parts lists and costings.
They can start their career in various departments of manufacturing firms.
Product designers can also work in industries manufacturing table ware, sanitary wares, light fittings, pottery, decorative porcelain.