​Those who wish to apply for the PMP certification test; need to meet the three important eligibility criteria that are established by the Project Management Institute in the United States. These 3 important conditions are that the individual should hold a diploma or degree certificate, he or she must have some sort of work experience in managing or directing a project. To get a formal project management education, you need to attend a formal 35 hours training program. There are numerous methods by which you may earn the 35 contract hours, however it is recommended that you try getting it through a PMI-approved registered Education Provider. Getting your PMP training from them will bring you several benefits.
The registered education providers that are PMI approved usually come with a pre-approved content course which can be completely aligned with the PMBOK (Project Management Body of Knowledge) guide. These providers are highly experienced in offering quality training, however in case you are chosen for the PMI audit then there will be no additional questions asked regarding your training curriculum as it is already pre-approved.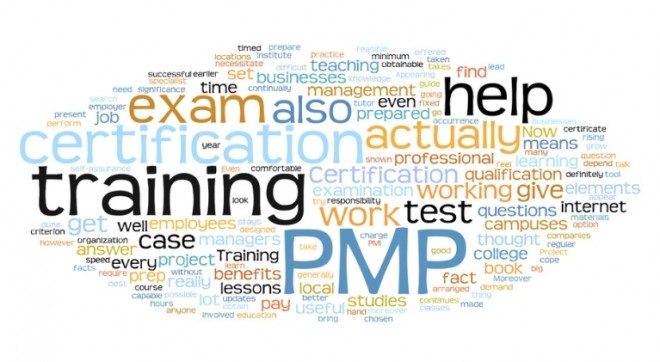 Now that we have told you that you are required to complete a 35 hours of formal training through the registered education providers that are PMI approved, the next thing in question is how to get the training as these days there are several types of professionals available in the market to provide the training. Some of the basic types of PMP Training provided include online training curriculum, hybrid training curriculum, classroom training program, and live online classroom program.
If you take all the programs mentioned above into consideration, the classroom training curriculum as well as the online training are much more prominent than the others. Here we have discussed these two methods in detail:
The classroom training is the conventional form of training that we have all heard of before. We are all familiar with this method because it forms an important part of our lives. We have all been educated by the classroom method in our lives. In this case, a tutor will take you through the entire training program and complete the full course about five days. After you have completed this training program, you will get a certification that marks the completion of this program.
Some of the biggest benefits of these classroom PMP training are that they are highly interactive and this is the old school method to learn and remember the concepts. In the classroom setting, a lot depends in the way the instructor manages the class and imparts education. You also get to learn a lot from your fellow classmates.
The online training program is becoming increasingly popular due to various factors such as great flexibility of training hours, incredible ease of use, convenience of accessing the program at any time and from anywhere. You only need a credit card to be able to make the payment and get a quick access to the PMP certification training program. So, as per your availability and flexibility you can opt for the right training course for your PMP exam.