China has emerged as a popular destination among English teachers from western nations who are looking for a job on foreign shores. China decided to open up its economy in the early 1980s. During the last 3 and a half decade, it has taken giant strides towards becoming a fully developed nation. It has established itself an industrial powerhouse and has come up as the 2nd biggest economy in the world. All this has meant that there has been a great groundswell in the educational sector in China. As its economy gets more and more integrated with the world market, most Chinese citizens are interacting with westerners almost on a daily basis. English has been the chosen medium of interaction among Chinese and people from the western world. Traditionally, English has not been a frequently spoken language in China. China had and still has very few English teachers, be it at the elementary level or at colleges and Universities.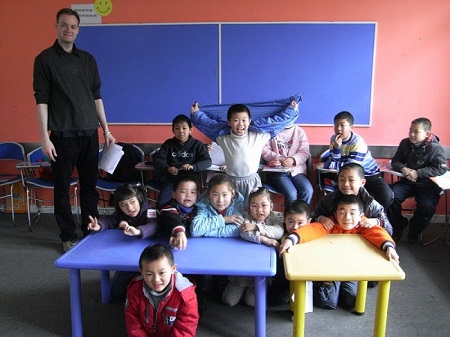 Western teachers have been in great demand in China. Apart from the economic incentives, the ancient customs and cultural ethos of China has attracted the best minds from the western world. But many western citizens find the formalities of getting an English teaching job in China quite tough. Apart from a 4-year graduation degree, teaching aspirants also need 2 years of post-graduation teaching experience and a TEFL certificate. A number of organizations have come up who help the aspirants on every step of the way – from arranging interviews with prospective schools to sorting out the contract and visa applications. So, the process of becoming TEFL jobs in Asia at large and China in particular has become quite easy.
China has 4 prominent cities which have large requirements of foreign English. These include Beijing, Guangzhou, Shanghai and Shenzhen. Let us take a closer look at a couple of them.
Beijing:
Beijing is the capital and the largest city in China. Demand for western English teachers has seen a great spurt after the Olympic Games in 2008. This historic city can be called the centrepiece of Chinese culture and contains a number of renowned attractions, such as the Forbidden City, the Great Wall, Summer Palace, Tiananmen Square etc. Those who are looking to relocate to Beijing will have ample opportunities to teach Mandarin additionally along with English to broaden their horizon and improve the scope of future career progression. Apart from having a bachelor degree and 2 years of post-graduation teaching experience, the aspirant must be of 24 years of age and a holder of a TEFL certificate of more than 100 hours, to be able to get a teaching position at a school in Beijing.
Shanghai
Shanghai is known as the international melting pot of China and attracts a large number of tourists and business professionals from various parts of the world each year. Its major attractions include the Bund, the Jade Buddha Temple, Nanjing road, Xin Tien Di etc. The requirements for getting a teaching position in Shanghai are quite similar to that of Beijing, although quite a few institutions accept candidates with a 2-year post-graduation experience – without needing it to as a teacher.
Thus, China English teaching jobs have become a popular and desirable career move for teachers from the West.