In today's era, everyone hopes for a better and luxurious life. But only a few of them do hard work to accomplish their dreams. After passing the 12th class, taking admissions in engineering colleges or preparing for IITs is very common today, as is seen throughout. But some students think of something else. They want to become entrepreneur i.e. they want to start their own business.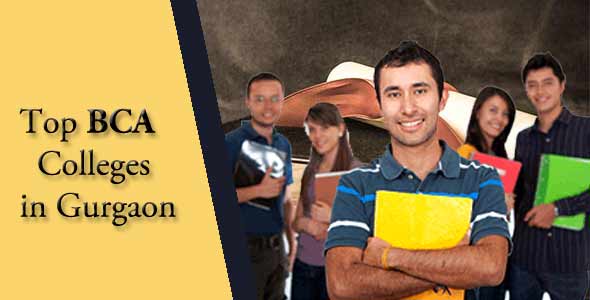 The course which is famous for studying these things is MBA. But since, it is a master degree, some graduation is needed. Many students go for MBA after doing other graduation courses. But, the students who are sure to become a businessman adopt BBA just after 12th standard. As BBA is preliminary to MBA, they learn more useful things regarding management field than the others and are more experienced.
So, if you are searching for top BBA Colleges in Gurgaon, then you are standing at the very right post. Here you will get the correct information about the top rated BBA colleges located in Gurgaon.
ANSAL UNIVERSITY, GURGAON
Ansal University is a private university in Gurgaon, Haryana affiliated with the AICTE, accredited by NAAC and also approved by UGC. Established in 2012, the college has grounds for cricket, volleyball, football, basketball and a tennis court in the campus. Indoor games like table tennis and carom are also available. The college runs full time 'Bachelor of Business Administration (BBA)' course for the duration of 3 years.
Rs 1.82 LAKHS is the fee for BBA course.
For more information, please contact college website.
SHREE GURU GOBIND SINGH TRICENTENARY UNIVERSITY – [SGT], GURGAON
SGT University is affiliated with PCI, MCI, BCI, AICTE and approved by UGC. The college is located near Sultanpur National Park in Gurgaon, Haryana. It is established in the year 2013. SGT offers full time 'BACHELOR OF BUSINESS ADMINISTRATION [BBA]' from the stream 'HOSPITAL ADMINISTRATION' having 60 seats.
Rs. 1, 00,000 LAKH is the average fees for BBA.
To know more about the college, get through its site.
AMITY UNIVERSITY, GURGAON
Amity University was established in the year 2010 and is affiliated with RCI, COA, INC, BCI, UGC, and AIU. It offers 'BACHELOR OF BUSINESS ADMINISTRATION [BBA]' as a full-time course. The course is full time with 3years duration in the stream 'BANKING AND FINANCE'. It has been awarded the prize of 'Best Private Engineering University of 2015' by the department 'PHD Chamber of Commerce and Industry'.
The average fee for BBA one year is Rs 2.28 LAKHS.
For more details, visit its website.
IBS BUSINESS SCHOOL – [IBS], GURGAON
IBS is providing its service in management education since 1995.  It is a private institute affiliated with the AICTE. 'BACHELOR OF BUSINESS ADMINISTRATION [BBA]' is taught as a full-time course of duration 3yrs in IBS.  The infrastructure of the college is also very good as it is well-equipped with web-enabled classrooms, an auditorium, seminar halls, computer center and a public cafeteria. IBS also contain a comprehensive library with 25,000+ books.
The Avg. fee for one year is approx Rs. 80000.
To know anything more, just click on the college website.
APEEJAY STYA UNIVERSITY – [ASU], GURGAON
Appejay Stya University is affiliated with UGC. Apeejay Stya University (ASU) is an international, private and coeducational university established in 2010. The university has a large campus with Wi-Fi facility on the entire campus. There are sports grounds for football, basketball, and gym. Also, common rooms are available for the hostellers & for the day scholars.
The average Fee of one year for BBA is Rs. 98000.
So, guys, how much you liked this article? Hope your confusion for top BBA Colleges in Gurgaon, Haryana is cleared now. If you have some dreams related to your future business planning, and you want to take admissions in Gurgaon, then just go for one among the top listed colleges for BBA.
The above list is made by our experts after detailed research on the topic. If you have any type of query or suggestions or complaint, just do comment in the comment section. We will be in touch with you as soon as possible.