Before learning how to find a tutor let's see, why does one have to find a tutor? The most common reason parents choose a private tutor to give home tuition to their children is to help a child catch up in class or to learn additional subjects or even to help a child to outperform themselves further. It could be to give their child the individual attention that is impossible in batch tuitions or in a class – the benefits of a home tutor cannot be denied! Home tuition from a private tutor can boost your child's confidence and lead to better performance in school and motivate extra interest in a subject. Children connect with their home tutor than with a teacher as the atmosphere at home is relaxed and the rules of school doesn't apply at home. This connection makes a child to open up and feel conformable while learning any subject. That said, a private tutor definitely disciplines the child and also help them in studies as well. How to find a tutor in Australia? In a country like Australia, where there is huge opportunities and even huge competition, it is very important for children to study well in order to become successful in life.  Here are some points on how to find a tutor in Australia.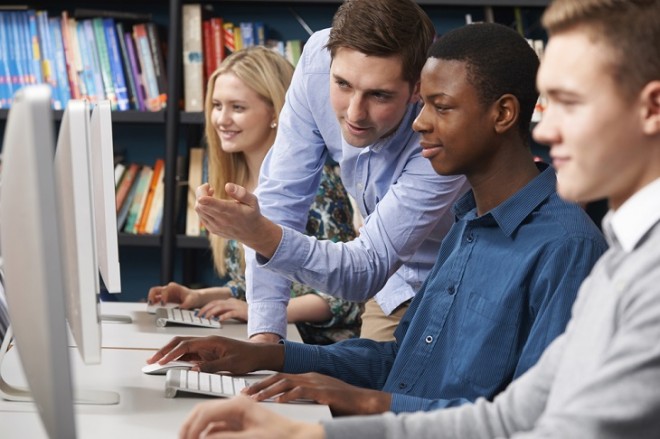 Check Online
There are end number of companies and private tutors that you will find online. All that you need to do is to type in your locality and look for the tutors. However, you need to make sure that you also look for the credibility of the same. With so many offerings, there are also chances of fraudulent tutors offering their services. In order to get a better idea on this you will need to first check the reviews and client testimonials and then compare the services offered by few other tutors in the same area as well.
Keep your Goals in Mind
A tutor can not necessarily be good with every subject, and so you need to first keep your goals in mind. You need to consider the level of help that you will need for your child. You need to consider the areas like math, science, English, music, social studies or other such subjects that your child does not fare well. Once you identify this area you need to focus on the specific areas where your child needs improvement. You also need to consider the amount of money and time that you can spend in the tuition of your child.
Consider Experience of the Tutor
If you want to find a tutor in Australia to get the best results for your child, you need to take help from an experienced tutor. So when you speak to the tutor you need to be well prepared with your questions and try to find out the kind of skills they can impart with your child. Gauge the experience that they have in the field, the number of students they have taught in the past, their personality and so on. It is okay to ask direct questions as well because only then you can be 100% sure about the quality of teaching that your child will experience.
Consider the Way Tuition is Provided
It is not a surprise to see even a small kid operating mobile phones and laptops. This is an advanced age and so the teaching technique is also advanced. There are a lot of companies that provide interactive tuition options in Australia, and so you need to see what way the tutor is engaging your child and imparting knowledge.
For the interactive learning there are options to monitor the progress of a child and also to prepare for the examinations. Overall this option is designed considering the specific ability of your child.
Tuition centers are equally popular. Here, many students come for tuition, but in some centers personal attention is not given to the children as it is impossible for individual attention in a batch. This suits older children where they are able to grasp from lectures. So you need to check this aspect before you enroll your child there for tuition.
Home tutors are also a latest trend and you will definitely find a tutor in Australia offering this service. The cost of a home tutor is slightly expensive, but from a reputed tutor you can be sure to receive great benefits in the long run.
Consider their Background
Regardless of the option that you choose here, it is important for you to take a good look at their background. There are lots of options for tutors in Australia and not all of them may have the best interests of tutoring your child. So you need to run a background check and ask for the certificate in order to get a better idea about this aspect.