Fine arts dates back almost 50,000 years back as per the cave painting in the cave of castle Cantabria, Spain. This form of art has seen the rapid evolution over the years and presently digital art which is an extension of fine arts has become popular. Digital art is not rubbing away the traditional fine arts but in fact, it is supporting it. The digital version of art has not only made fine art easy but also made it possible for gelling with technology. If you want to take a degree in fine arts, it is better to travel to countries where art has bloomed for the past centuries. It is advisable as learning art is more an experience than study.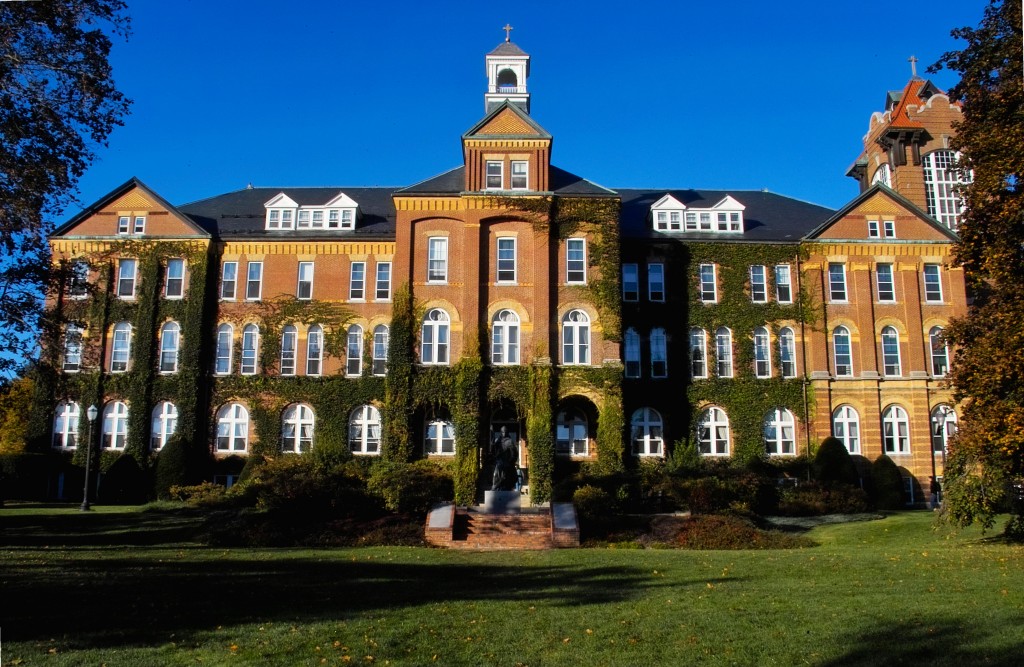 Choosing the College and Country
A fine art degree will help you polish the skills you have pursued till now. Choosing the location is the most critical aspect, as this will an impact on your career. You will be able to see the art pieces in person as a part of learning. This is an experience which has no substitute. Considering places with Renaissance art like Italy, France or England will give your learning different perspective. You can choose to pursue an undergraduate program which includes learning basic skills like sketching, sculpting and painting or go for masters after completing the graduate program in your home country. The option is yours.
After deciding on the country where you will be enrolling for a fine art undergraduate or master's programme, the next thing on the list is to choose the college. One of the ways of checking out the options is to log in to www.schoolapply.com and navigate through the colleges. You can get invaluable information from the site and can also be counselled by experienced counsellors. After you have decided the college, you need to scroll through the various courses available. Sometimes there might be more options than you thought. For example, there might be degree specialising in making sketches only, which you thought was not possible. Hence, you should make a thorough study before applying for the degree. This will help you write the introductory letter to the college better; the introductory letter is a critical aspect in the acceptance from most of the foreign colleges and needs due consideration when being done .
6 Places for Fine Arts Study
Studying fine arts is an experience which is essential for your growth as an artist. Hence choosing the location becomes very important as art is very much related to history. Here are 5 places which are recommended by professionals. (1) Paris, France – The home to the most famous museum "The Louvre" which has more than 30,000 art pieces. Enrolling in a college here will keep you close to the amazing art pieces like Mona Lisa. (2) Barcelona, Spain – Another city with a different aspect of art. Street art in Barcelona is particularly good, the excellence of the of murals all over the city will make an interesting learning experience.
(3) London, England – The Royal family collection which is over 7000 rare pieces of art makes London the place of rare art pieces from around the globe. The numerous galleries along with the excellent education system in place makes it one of the better places for studying fine arts. (4) Montreal, Canada – Canada is a north American country known for its pristine natural beauty. The forests, lakes and mountains are a great backdrop for someone who wants to learn painting. HEC Montreal is one place you could apply for a degree in arts.
(5) Singapore – Singapore in spite of being a part of Asia has its own culture. The model of governance here is praised worldwide and this shows in the quality of education as well. The National University of Singapore is one place you can enrol for a study in fine arts. (6) Melbourne, Australia – Now you must be wondering what Australia has to do with fine arts. But you should see the Australian aboriginal art, which is in a class of its own. Melbourne is a place where you can find aboriginal art and contemporary fine art as well.
Career Choices in Fine Arts
After completing the degree in your chosen field of fine arts, you are ready for the professional world. You may face stiff competition in the related field of fine arts which you have graduated in. But do not lose heart and focus and you will love the job. After all fine arts is more about loving what you do. Here are some options in career after the degree. (1) Sculptor – A sculptor is a specialised person who can mould clay and plaster of Paris. Finding the job might be challenging but once you are in the life is rosy with excellent salary package and the chance of exploring the world.
(2) Illustrator – This job requires getting an additional diploma in digital art. This way you could gel the traditional fine arts with digital technology. illustrators are highly paid with salaries going up to $2000,000. (3) Ad artist – There is no substitute to a finely drawn picture, and this holds true till date. Even a technically driven organisations like an ad agency has an ad artist with a fine arts degree. The pay packet is also handsome ranging from $200,000 to $1,500,000. (4) Animator – This is a fun job which requires creativity of an artist and of course a fine arts degree. You can play around with your imagination while getting paid $500,000 as starting salary. (5) Museum curator – This is the traditional job which keeps you close to historical art pieces. The most sought after job by fine arts degree holders, as it lets you learn about the preservation of art which is thousands of years old.
Further Study for Skill Enhancement
After completing graduation and taking some experience in a job, you could go for higher study in the field of your choice. For example, if you are working as an animator, you could go for a master's in the field. A master's degree will help you in moving ahead in your career quickly. It also opens new areas where you can work. A master's degree holder can become a teacher/ trainer or can also become a freelancer. You can also try out some new areas in fine arts like art therapy or glass blowing. Deciding to pursue a master's will allow you to polish your skills as well as expanding them. It is time to get creative with career and study as well.