If you are thinking of going to college, either as a young undergraduate student, mature student, or even returning to college in order to get a postgraduate degree or qualification, you might want to think about the increasingly popular alternative of online learning. With more and more top colleges and universities giving their students the opportunity to take all or part of their course online, it's no surprise that remote learning is becoming one of the most popular ways to study for a degree. We've listed some of the main reasons why online degree courses are growing so rapidly in popularity.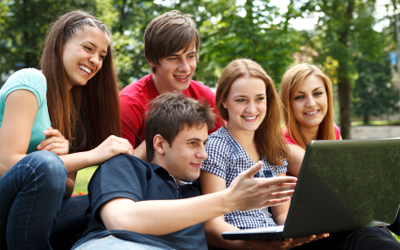 Flexibility
One of the main reasons why more and more people are opting to learn online is that doing so is much more flexible than taking a traditional, on-campus course. When you study online, whether you're getting your MBA or studying for an online nursing program, you have the option to create your own timetable using all 24 hours of your day, rather than having to stick to a pre-set timetable laid out by your college. Being able to choose to study whenever you like makes it much easier for online students to fit their degree commitments around work and family, for example.
Cost
The rising cost of college tuition is just one of the main downfalls of getting a degree in today's day and age. However, online learning could have the answers that you are looking for when it comes to getting a degree at a fraction of the price, and making sure that you don't start your career in thousands of dollars' debt. Online courses tend to be much cheaper for schools and colleges to run, therefore online students are usually charged much less when it comes to tuition fees. Some online degree courses can even be obtained for free, whilst others are usually up to a third cheaper than their online counterparts.
Choice
Another good reason to choose to study for your degree online is the amount of choice available. When online degree courses first came about, there was little choice in the way of subjects, topics, majors and modules. However, today, the face of online learning has certainly changed, with students who opt for this alternative method of studying finding that they actually have more options when studying online than they would when studying on-campus.
Accelerated Courses
Whether you need to get your degree in half the time or want to come back and take a postgraduate course such as an online RN to BSN degree in as little time as possible, many schools which offer online degrees will also give you the option to take an accelerated course. By studying online, your education will be very self-led, and there's often no need to stick to a certain pace. For many students who have the motivation and drive to do so, online courses could mean that you get your degree earlier than most.
Online degrees really are changing the face of how we learn and study, with more and more colleges now offering the option to study remotely.