Do you want to study MBBS from the Best MBBS colleges in India? Gujarat is a well known state for good education and many students from all over the world come to study here. Taking a look at the course MBBS, the course is a combination of Bachelors of Medicine and Bachelors of Surgery.  Gujarat has some of the best medical colleges providing quality education with all the medical facilities.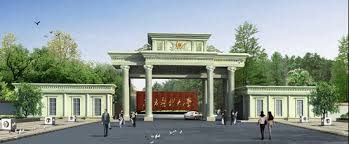 Top 5 Medical Colleges in Gujarat
If you wish to become a doctor and want to pursue your career in MBBS then here is the list of best MBBS colleges in Gujarat that you should look for.
Baroda Medical College, Vadodara
Baroda Medical College is located in Vadodara city and follows the quota system for the admission process. 180 seats are available in the Baroda Medical College. You have to clear the AIPMT first with good grades for admission in this college.  For the students, who belongs to SC/ST caste 49% of the seats are available whereas for handicapped students 2% of seats are available.  If you want to know the fee structure of this college then it cost 30,000 INR per year and the course is of 5 years so total fee is 150,000 approx.
Gujarat Adani College of Medical Sciences (GAIMS), Bhuj
GAIMS is considered as one of the best college in Gujarat for pursuing MBBS. GAIMS is affiliated with Kachchh University (KSKV)   and number of seats that are available is 150.  The college is spread upto 27 Acre area and contains one multi speciality hospital in which more than 500 beds are provided so that patients don't feel uncomfortable when admitted and they can get their proper space. You can get admission in this college by passing two examinations: GUJCET and AIPMT.
For more information you can directly visit it's official website that is http://gaims.ac.in
M.P Shah Government Medical College, Jamnagar
If we look at the infrastructure of this college, then it is quite impressive as it has 10 operation theatres and 50 indoor wards. For admission, the student must clear 12th standard with the science subject and ofcourse good marks. The admission of a student completely depends upon how he or she performs in the public examinations c. As Government College doesn't have a huge fees structure the fees per year in this college is 6,000 INR and if you are staying at hostel then it cost 1500/month for the mess and 1000 Rs. As your hostel fees and all the other fees which is required is sponsored by the government.
Surat Municipal Institute of Medical Education and Research (SMIMER)
One of the Medical Colleges in Gujarat is Surat Municipal Institute of Medical Education and Research which is located in the city Surat. Number of students which can do MBBS from this college is 150. SMIMER ranks on the 8th position as the best medical college all over India. 50% of marks are required in the main three subjects that are Physics, Chemistry and Maths in 12th standard.
B.J Medical College, Ahmadabad
B.J Medical College is located at the city Ahmadabad, and as the MBBS course is of five years the fees which students have to pay is 6000 per annum.  There are no management seats available in this college. 75% of seats are filled up by the government seats.
Final Words
So listed above are the 5 best colleges in Gujarat from where you can complete your degree in MBBS and make your career in the medical field and treat the patients in more good way with more medical facilities.