Many a man says actors are born, not made. I say things differently! If a surface is polished it shines, and if a man is taught, he becomes worthy of a craft even if he does not have the inborn talent. Acting workshops are just another way to polish, make and refine the subtlety of an actor. Quoting Shakespeare and his clichéd quote of us being actors and playing our part is relevant to our topic. Being actors, the process of learning never stops. Even if it's Meryl Streep or Mathew McConaughey, one doesn't cease to learn new expressions and no matter how many Emmys or Oscars you win, you continue throughout your life to learn. An Acting workshop in London is a great opportunity for the talent that remains unattended and unnoticed. Some of the most important lessons that you can learn from these acting workshops include.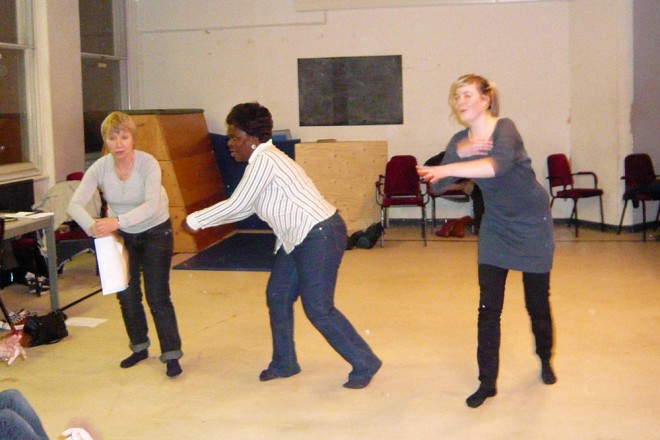 Confidence: For a person to be worthy of being called an actor, it is necessary to have confidence. There is a thin line between being confident and being over confident. Make sure you don't step into the latter. An Acting workshop in London teaches you how to be bold and act confidently in front of the camera. Stage fright, auditioning and casting often uncovers insecurities like shyness which are dealt with at workshops.
Deliverance: The way one delivers the dialogues, the accent, style, individuality of mouth and art of speaking and movements are all taught at acting schools. One gets to learn this important trait which makes a person an actor, an artist. Without being able to deliver your dialogues and emotions you are not worthy of being on the stage.
Expression: These acting workshops offer a great opportunity for teaching people how to express when they are being watched upon by thousands of eyes. Expressions do not just have to be in verbal, they could be nonverbal. What one does not easily learn on their own is an expression, when to do it, when to hold back and when to pour them out.
Acting can be learnt: Don't hold yourself back if anyone says you are not capable of acting because you sure as hell can. These acting workshops teach us that any man, who has the passion for learning can be made a brilliant actor with a little and at times a lot of energy, effort and time.
Patience: Acting requires efforts, years of struggle so therefore one has to have ample patience to deal with failures with dignity when being let down and continue to master the art of acting. This is the most important lesson one learns from acting workshops. One learns to have patience and is taught to develop it.
Success doesn't come overnight: Workshops teach us that one has to put a considerable amount of effort to master the art of being an actor and it takes time to be successful. You may or may not be a household name over one drama so, learn to accept the outcomes with humility!
Trust on thy: One has to have trust on himself and on his own work. This lesson goes a long way in life no matter what business you are in and how successful you are. Trust yourself and then your fans and audience will trust you.