If you want to apply for Joint Entrance Examination, you are informed that procedure of obtaining JEE main application forms will start from Dec, 2016 to Jan, 2017. You can apply the form on www.jeemain.nic.in.  In this article, you can get details such as apply processor, Age limit, education qualification and other important details.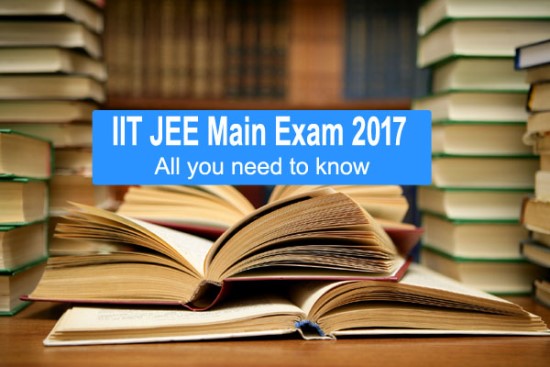 In the Application Form JEE Main, applicants can update their relevant details after the result of 12th from official site. If you don't update the relent details then you will consider as a mistake. Moreover, wrong data can be conducting as Correction details. You may can do Changes until date announce by department.
The Central Board of Secondary Education decides the schools' syllabus and several entrance and competitive exam and it conducts academic exams as well as entrance exams in order to promote the applicants and granting them certification.
The Central Board of Secondary Education will organize this entrance exam on April, 2017 for which applicants need to apply via Online Mode from www.jeemain.nic.in. The JEE main application formmay be only acceptable till January 2017, thus applicants must apply before the mentioned date. Check out useful details associated with JEE Main.
What is Educational Qualification for JEE main?
You must have 12th passed in the year 2017, 2016, 2015 and 2014.
What should be Age Limit?
You must not be more than twenty five years. If you are under PWD, SC and ST categories, then you will get 5 years relaxation.
What are the Important Dates?
JEE main online examination date: April 2017
JEE main offline Examination date: April 2017
Commencement of accepting JEE main Online Application: Dec, 2016
Last Date of Online Application submission: Jan 2017
Online Fee Payment through E – Challan: January 2017
Online Fee Payment through Credit / Debit Card: January 2017
Pen and Paper JEE Exam date
Time of Paper I -9:00 AM to 12:30PM
Time of Paper-II- 2.30 PM to  5:30 PM
For B.Tech / B.E.  Students, computer based Exam (Paper I):
April 2017: 9:30 to 12:30 Noon.(1st Shift)
April 2017: 2:00 PM to 5:00 PM. (2nd Shift)
The Results declare will be on first Week of May 2017.
Prerequisite for Application form
Applicants must be ready with their left hand thumb impression, signature, passport sized photograph and a valid phone no and email ID.
Note: If applicant is not able to use left hand thumb, h/she can use right hand thumb. If both right and left thumbs are not there, then he/she can use other finger.
Application Form of JEE Main:
Applicants who want crack JEE Main 2017 may apply online at the official website up to Jan 2017. You can go to more details of jee application form at the official website. In this article, you got about all the JEE Main Application Form information, still if you have any issue then comment.