If you are looking for an industry to work in, then you should consider healthcare and with good reason. This sector is growing fast and will certainly continue to do so in the future. Most jobs in the healthcare industry show steady growth and offer above average salaries. But that's not where it ends. Here are seven reasons everyone should consider a job in healthcare in 2017.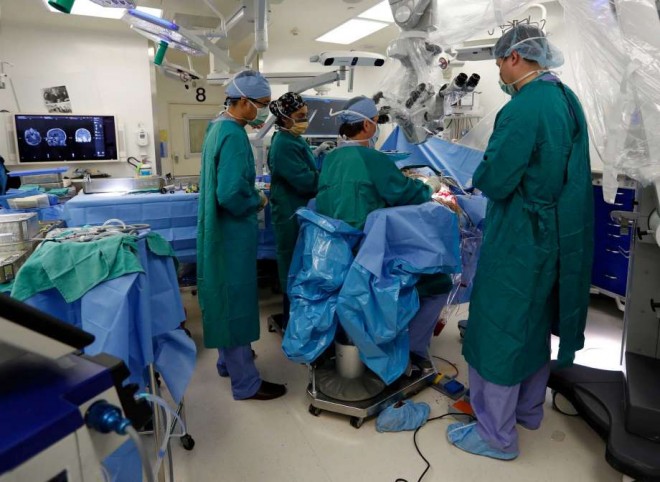 1) Vast Job Opportunities
Healthcare is one of the fastest growing industries today. And according to the Bureau of Labor Statistics (BLS), this growth will continue at the rate of up to 23% over the next decade. This is much higher than the 14% growth the BLS has projected for all occupations combined. If you intend to join the health industry, this is definitely good news.
As a healthcare worker, you will have job security and many career options to choose from. With the recent health reforms, more people now have health insurance. America's population is also aging fast. These two factors have increased the demand for medical services. And to meet this demand, more professionals are required. You will, therefore, never be short of work.
2) Job Availability Regardless of Education or Experience
Regardless of how much or little experience or education you have, there is a job for you in healthcare. For instance, with only a high school diploma, you can be a medical assistant or a medical records assistant among others.
3) Competitive Salary
The high demand for health workers has pushed up their pay. For instance, health services managers earn as much as $88,580. Thus, it makes sense to enroll for an online master's degree in healthcare management degree (online MHA degree) from a school such as Ohio University. After completing the curriculum, your pay will be higher that of your peers in other industries. But as with all sectors, the more experience and training you have, the higher your earning potential is.
4) Exciting Career
Yes, careers in healthcare can be demanding but they are also exciting and fast-paced. Every day presents new problems for you to solve and new people to help. You will never have a slow or boring day at work.
5) Chance to Make a Difference in Society
Healthcare is one of the few fields where you actually make a difference in other people's lives and that of the society. Your work will transform the lives of individuals, families, and communities. Careers in healthcare are fulfilling.
6) Ability to Live and Work Anywhere
The demand for health professionals is widespread. It is not limited to any region or even country. With your health training, you can work anywhere in the US or world for that matter.
7) You Will Complete Your Studies in Only a Short Time
As mentioned earlier, earning potential increases with training and experience. So, although you can land a job in healthcare with only a higher diploma, going for further training means a bigger paycheck. If you decide to get an associate degree in any healthcare field, you will be through with your studies in only 15 months.
Conclusion
Healthcare is an attractive field to work in. You get to enjoy vast job opportunities even if you have a high school diploma or have little work experience. The pay is attractive and the work both exciting and fulfilling. And most of all, you'll get the chance to make a true difference in people's live while you earn a living.