After completing Graduation, the very first question that comes to our mind is what next? Though many makes there plan much before and as per the plan completes there graduation program, but there is a large chunk of youngsters who are ever so confused about their future and has no plans in hand to think what next after graduation. Candidates who get into professional courses like BE/BTech or some other professional programs during their Graduation have some option in hand to start, but candidates who does Bachelor of Arts or Bachelor of Science or Commerce generally doesn't have much to choose from except continuing the higher studies. The more adventurous ones do think of doing something of their own, but mostly get lost in this world of too many career options around.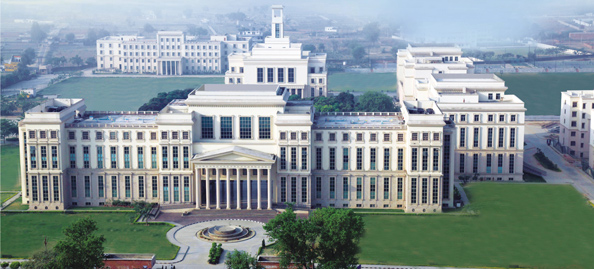 MBA is something that comes to mind instantly without putting much of our stress and strain. It is but the obvious choice for Indian graduates who have very less options left seeing the large population compared to the existing professional courses options available for them. MBA is the most evident choice of many, hoping it has wide career options.
Yes, all those who think an MBA degree can open many doors for them to build their career are right. Management or Business Administration as it is also called by many is one of the most preferred career options for youngsters today in India. The studies also say an MBA graduate has a better chance to attain a job than a simple Post Graduate or Graduate. But even with the favourable stats, the doubts are very natural to come to a youngsters mind thinking what is best for him/her. And this can lead to a very wrong career move.
Management programs are programs that do not tie you down to one job for the rest of life. However, the recent expansions in this program in various branches have made it more relevant for the ones who seek to grow in one particular field of their interest.  An MBA can offer you a specialised degree in a particular field of your interest or even open a variety of career options if you have proper knowledge and training.
Top jobs you can pursue with an MBA degree in Lucknow is one of the fastest growing cities of India with multitude of reputed educational establishments. The city also prides in owning many institutions offering MBA in Lucknow that are known in the industry for producing best brains for the industry.
Some of the top job options that candidates got are:
Business analyst
Business analysts' work is to analyse or interpret a business domain through analytical tools and documents it to build a strategy to help it grow and make profit. They do market and competitor analysis, conducts surveys to reach an ideal solution for a business. The profession is one of the most rewarding one these days with huge openings around the world.
Financial analyst
Financial analysts' role is to make assessment of the performance of financial investments. Suggest for investments like stocks and bonds and other individual investments in order to provide proper guidance for financial health of organisations and individuals.
Sales Executive
Sales field is the field in which you need to build relationships with existing and prospective customers. Sales executives work on phones, trade fairs, or networking events, under the supervision of senior managers to learn the skills of the industry and market.
Accounts Executive
Accounts Executive or Accountant job is to prepare, examines and ensures the records are correct. It is their job to keep record of all the inflowing and outflowing money. Also record the database of tax payers and manage them timely so that organisation runs efficiently.
Account manager
Account managers' work is to ensure proper service to the clients. He does the liaising between the company and the client.
Human Resources Manager
Job of an HR professional is to manager recruitments, interviewing, hiring, training of new staff and manging the workforce depending on the requirements set by the organisation.
Sales Manager
Manging sales and the sales team of an organisation is the main responsibility of Sales Managers. They set goals for their teams, analyse sales data and prepares their team through several training sessions and programs to meet their sales targets.
Marketing manager
To prepare campaigns to promote a product and service is the job of Marketing Managers. They make plans to create interests among the consumers and service takers. They manage a team of marketing professionals and work with graphic designers, sales team and financial team to reach a particular solution.
The above mentioned are some of the jobs available in the market for MBA degree holders. MBA is a degree that can take you to top of your career if you have the aptitude and attitude to reach the top.