The present era in Corporate Learning and Development is witnessing a rise in a new breed of professionals who are breaking the glass ceiling of corporate learning. As a change agent, they're all set to transform the face of 'corporate education'. And they're the one who're credited with keeping their organization's talent pool updated and abreast with disruptive transformations taking place all over the corporate world. They're the Chief Learning Officers (CLO)…an important cog in any organization's success machinery.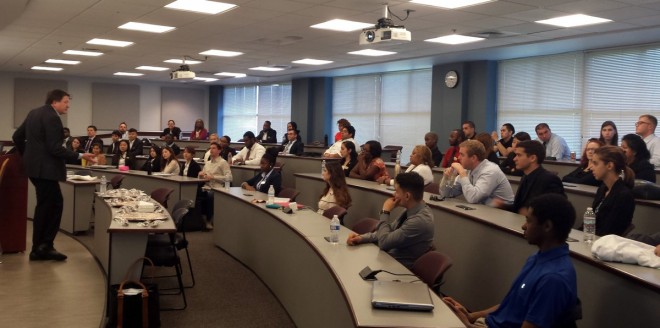 Not to be missed, of course, is the fact that the position of CLO isn't 'brand new'. It's the enhanced part of its former self, the erstwhile 'director of training'. However, this new avatar—Chief Learning Officer—has come to corporate prominence of late, accompanied with a wide range of skill sets, a scope of responsibilities, and a leadership role.
But what's a CLO? As defined by Wikipedia, a CLO holds the highest rank in the corporate office and is entrusted with taking care of learning management. His/her expertise area mainly comprises personal or corporate training. Working in tandem with the Chief Technology Officer (CTO) and the Chief Information Officer (CIO), the CLO is responsible for dissipating information and knowledge to learners through the social media, technology, webinars, workshops, and training programs.
If we go by the record, Steve Kerr was the first-ever CLO hired in 1999 to look after learning and development of GE. However, there lies an intriguing story behind his job title. During Kerr's appointment, it was decided to provide him with the title of a Chief Education Officer. Approaching Welch, Kerr, that time, jokingly said, "I'm going to be CEO just like you." In response, Welch said, "There's only one of those at GE! You can be Chief Learning Officer."
The Work Spectrum of the CLO
Two dimensions define the entire responsibility spectrum of the chief learning officer—the 'end-to-end' job responsibilities and the 'day-to-day' activities. Let's zero in on them.
End-to-end job responsibilities
These comprise responsibilities like:
Devising the entire knowledge enhancement process of an organization
Promoting knowledge management
Implementing all training strategies effectively
Directing change management on a larger scale
Overseeing and implementing the latest technologies
Promoting the significance of learning and ROI to shareholders
Day-to-day activities
These activities include:
Reviewing all the training modules
Making every learning session engaging and fruitful
Monitoring employee progress through daily communication with managers
Keeping regular touch with the C-suite to maintain symmetry
Reviewing various HR processes at the macro level
Working in tandem with the learning and development departments for various in-house processes
Learning principles used by top CLOs
Although individual CLOs follow individual learning principals, the following ones serve as the foundations for an overview of the principles currently in vogue.
Mobile learning
Instructional designing
Social learning
Microlearning
Blended learning
Learning Management Systems
Gamification
The path to become a CLO
The path being trodden by the chief learning officers of today is still at a nascent stage. It's, therefore, difficult to come out with any specific one-size-fits-all definition. Nevertheless, if we go by the market definitions, the typical CLO job demands the following traits:
15 years of corporate experience in any relevant field
Background should be from learning and development, training, or HR
Having one's finger on the pulse of the changing all-pervasive disruptions is a huge advantages
Fast adopting capability
Ability to motivate employees to adopt new learning methods and technologies
Expertise in creating a collaborative learning environment across the organization
25 years have passed since Kerr heralded a new era by breaking new ground in the way corporate knowledge was disseminated. During this momentous journey, the job role of the Chief Learning Officer has transformed significantly. And this transformation is stillin progress. With the rapidly evolving technical and business landscape, new learning-related challenges and opportunities are now springing up, which keep redefining, shaping, and reshaping the roles and responsibilities of this different breed of professionals. So, even though the CLO profession has come a long way, it still has a long way to go to outline a definite scope and area of work for the profession.