Your job interview success is not just about the professionalism of your CV, the impressiveness of your list of qualifications, and the ability to answer interview questions perfectly. If you're not dressed right for the occasion, you are not going to get that job.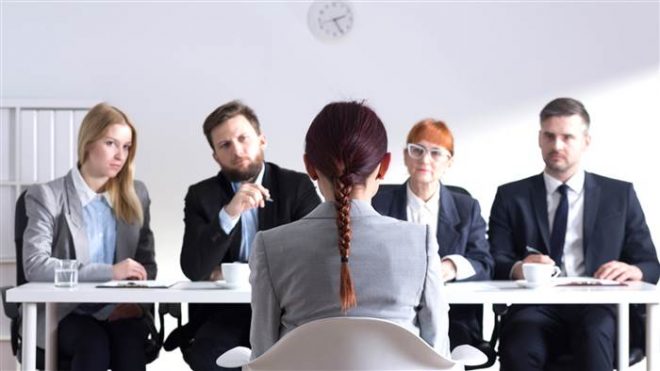 If you think the above sounds like a stretch too far, then consider this. According to a study, 37% of bosses decided not to hire an applicant simply because of his or her clothing on the day. Furthermore, 65% of hiring managers say clothes can have an influence on deciding between two or more qualified candidates. So, if you've been getting a 'no' after your job interviews, it might be time to look into what you are wearing. Here are the five essential tips to guarantee a job interview clothing success.
Make an investment in a tailored suit
There is a huge difference between wearing a suit that is not quite the right fit and wearing one that fits you perfectly. Finding a suit that fits you well might not be as easy as you think. No matter how well you know your size, the suits from the high street can have those minor issues when you wear them. Therefore, you need to make the investment of getting a properly tailored suit. It might hurt your student budget at first, but it'll definitely payback in the end.
If you can't afford to walk into a tailor and get your suit made from scratch, you can get a suit from the high street and then get it tweaked to fit you perfectly. For men, the perfect suit is a traditional wool suit with two buttons. Women can opt either for trousers or skirt in a knee-length.
Ooze confidence with smart casual
In certain circumstances, the suit might look a bit out of place. If the interviewer has specifically asked for smart casual or you are attending an interview with a startup in a relaxed environment, you need to show you understand what it means. Ditching the suit is also a smart move in some occasions because perfecting the dress code will make you ooze confidence.
What does a good, smart casual look like? You should have a well-fitting jacket or a blazer combined with a collared shirt or a blouse. Your trousers should be made from corduroy, twill, wool or cotton. Women can also add silk, satin and chiffon to their look.
Dress in a solid colour to keep the focus on your achievements
If you show up to your job interview in a neon yellow shirt or wearing a leopard print, the attention is certainly not going to be on how well you performed at school. You don't want to create a distraction or draw too much attention to your dress with the colours and prints.
Choose solid colours that aren't the brightest or the most shocking. The best suit colours are black, navy blue, brown or grey. You can add a bit more colour with the shirt or the other accessories you wear.
Don't forget about the shoes
While people are generally OK with dressing up in a suit for a job interview, the attention to detail is what often fails them. On top of the list: your shoes. Too often applicants show up in a nice suit and ruin the first impression wearing sneakers or dress shoes that have seen their best days a decade ago.
Women should opt for classic high heels, with court shoes being a great option. If you don't like heels, then flat leather ballets are a nice option. Men should pair a suit with leather Oxford shoes. For a more casual look, brogues are a good option. You should check out the current discounts available at Office.co.uk and snatch a few shoes on a bargain to compliment your look.
Remember to learn how to polish your shoes if you haven't done so before! You want the shoes to have a nice shine or otherwise, your other efforts will be in vain.
Ensure everything is wrinkle free and clean
Finally, a day or two before your interview take a good look at your dress. Make sure it's clean because a stained suit is not going to salvage your look even if it fits perfectly! Get the suit professionally cleaned and ironed if possible to guarantee a polished finish. No matter what, remember to iron or steam your clothing because wrinkly clothing just screams laziness.
If you can, avoid eating out before your interview to ensure you don't just accidently drop some pasta sauce on the clothing. You also want to avoid having to spend the whole day walking around in the dress, as it can cause it to wrinkle.
Above all, use the above tips as a guidance to find a tip that gives you confidence. Never wear an outfit you don't like or which doesn't make you feel comfortable – it'll show in your interview.