Digital data is extremely fragile in nature, and can be easily deleted due to a mistake or software crash. This may also include your important data that your boss might need the next day. In this case, what should you do? Well, this is where data recovery software comes into play.
Data recovery software allows the user to recover their deleted files from their computer system, external hard disks, flash drives, memory card etc. There are various times where you may lose your data due to some hard disk failure, lost partition, OS failure, virus attack, corrupted memory card etc. In these cases, a data recovery software can be of great help to you.
One such software, which has been assisting various people all around the globe is the EaseUS Data Recovery Software. It has gained a lot of positive reviews from various tech experts and its customers. The software is renowned for its easy to navigate interface, which allows the user to comfortable recover their needed files in one go. There are no complex processes involved in it, and non-technical people can also use the software to its fullest using its easy setup.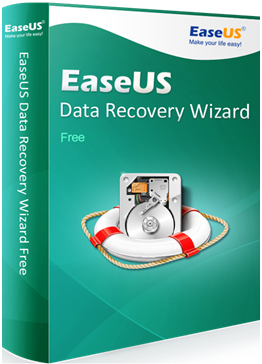 Functionality
As the company describes, the recovery process can be completed with three easy steps, launch, scan and recover. There are no additional steps to perform and functionality is to the max.
In order to recover your files, you can opt for the free version of the software, which can allow you to recover up to 2 GB of data. If you want to recover more than this, you need to either purchase the Pro version or the Pro+WinPE version from the official website.
Once you have downloaded and installed the software, you can open it up and find that the software straight up asks you for the location where you want to search for lost files. You can select major folders such as desktop, CD/DVDs, Pen drives, memory card, any external hard disk, or any other storage device. After you select a location, the scanning procedure is automatically commenced.
Scanning Procedure
EaseUS free data recovery software makes use of two modes to search for lost files. After you select a location, the software makes use of quick search mode to instantly find any files that were emptied from the recycle bin or deleted recently. After the quick search has ended, it will display all the results and automatically move onto the deep scan mode.
If your desired results came up in the quick search mode, you can directly recover them or wait for the deep scan mode to finish to recover more files. The deep scan mode takes more time than the quick scan mode, however, it dives deep down into the memory to find all lost files.
With the reliability and functionality of the EaseUS Data recovery software, you can be assured that your lost files will be recovered in no time. The software can easily be tried and downloaded for free from the official website.