You have to write an application essay to show the admission officers why you would be a valuable asset for their college and also to help them know you better. Writing the application essay is a daunting task to any high school senior. And who could blame them? That essay weighs a lot on their future so no matter how simple the essay topics would be, it would seem to them like they have to write a 1,000-page novel.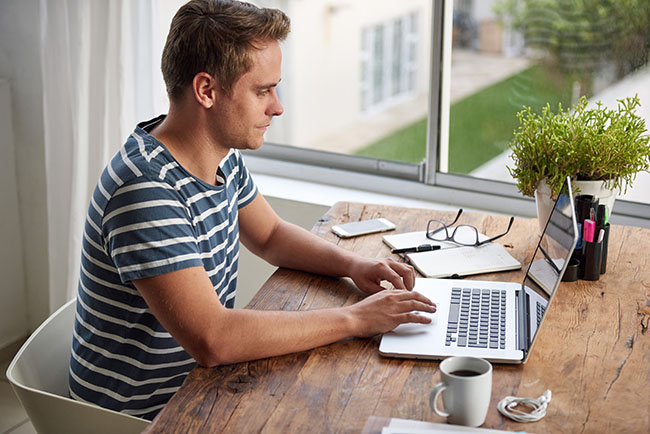 Here are some things to keep in mind if you also have to write your application essay and have no idea how to start.
Ask for help
It's not like you're writing an application essay every day, so asking for application essay help https://123writings.com/college-application-essay-help on sites like this is absolutely normal. Ask your teacher what is the format of such an essay and for any other useful advice that he/she can offer, look on the internet for examples to know what you have to do or even ask your parents for help as they have already gone through this.
Choose a topic to highlight you
If you do not have a given topic, you should choose one that highlights you. Avoid writing about how much you have to study to become a doctor or how great a particular college is. The essay should be about you, your personal story, your thoughts, and aspects that they cannot find in your application, such as your high school records.
Keep it focused and personal
Choose only several topics to write about or one aspect about yourself that you consider important. Don't get lost in your thoughts and don't jump from one topic to another. The readers must be able to easily follow the main idea from the start to the end.
Don't just tell, show
It's not enough to write that you like to be surrounded by interesting people with a variety of interests and backgrounds. You should also include examples, specific details, and reasons to develop your ideas. Give an example when you were surrounded by such people. What did you do? Who did you talk to? What have you learned from that experience?
Use your voice
Stay away from business-like language and overly formal tone of voice. If you really care about the suffering in the world and the fact that you want to help people, use your own voice, add a relevant experience from your life, how it made you feel and say what you did about it. Keep in mind that the admission officers will be able to tell if you resorted to online writing services to have your custom essay written.
Be concise and accurate
Even if you do not have an upper limit of words, remember that the admission officers have many such essays to read every day, so they will only spend several minutes on yours. Keep it within 700 words and pay attention to spelling and grammar. You should include conventional punctuation such as semicolons and commas.
Be honest
In any essay writing, but especially in your application essay, you should be honest. Do not embellish your titles, achievements, and offices. Not everyone has to be the star.
Be vivid
Your essay should be a story, an anecdote of something important to you. Use the right words to help the reader imagine the setting, use names, include your teacher, coach or parents. This will make your essay humane.
Be careful about the use of humor
Your essay will be read by people you do not know, so you do not know how they would react to your humor. Be funny only when you think you have to and then think again.
Be controversial
The best essays offer something unique. The admission officers read so many bland essays that it would be a breath of fresh air to read something different. You can write about religion, politics or anything else serious, but keep it thoughtful and balanced. Do not act as if you have the final truth. Give arguments and reasons for your point of view and consider other perspectives too. A college is a place for the discussion of ideas, so diversity is appreciated.
Be likable
Colleges are like communities where people have to get along with the others in classes, dorms, etc. Think if you are someone they would like to hang out with, have dinner with or simply discuss with.
Ask a parent or teacher to proofread
Do you plan to turn your application essay without proofreading? Do not even think about it. No matter how interesting it is, even one grammar mistake will make the admission officers raise an eyebrow.  Don't rely only on the spell-check programs which might miss typos. Instead, ask a teacher or your parents to cast an eye over your essay.
Your application essay is very important so pay attention when you write it. Keep in mind the mentioned tips and always remember to have someone else read it before you send it.