It's not too surprising that some of the world's best businessmen have struggled with addiction at some point in their lives. David Linden is a neuroscientist who has researched and published his findings on addiction. He notes that the traits that make a good CEO, such as risk-taking, obsession, dedication and a strong drive for success, are the same traits that drive people to become addicts. Addiction is a form of spiritual bondage that God can save you from, and ranges in forms from alcohol to drugs to even online gambling. Here are some inspiring stories of recovered addicts turned into successful
Ryan Longmuir: Founder of Regis Banqueting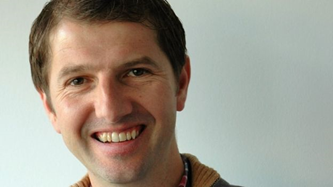 By the age of 12, Ryan was already experimenting with various street drugs including ecstasy, valium, cocaine, speed and heroin. At sixteen, he was taking drugs every day just to feel normal and illegally slinging drugs on the streets. Longmuir's pattern of self-destruction dragged on for another five years until he was arrested for mailing himself over 100 ecstasy pills.
While in jail, Ryan reluctantly cried out in prayer, begging for a revelation to help change his life. Two complete strangers, compelled by the will of God, picked up Ryan who was hitchhiking after his release. The two females offered him lunch, a visit to church and a temporary home.
Shocked by God's mercy and desire to help him, Ryan immediately threw his drugs into the sea and has never touched them again. Trusting in God's will, Ryan began a catering business at the request of his new church. Regis Banqueting eventually became so successful that today Ryan is expanding into a new company and eventually planning on going international.
For more on Ryan's story, read the full BBC exclusive here.
Albert Black: Founder of Recovery in the Pines
Albert Black began experimenting with drugs in college, but the decision turned into a destructive habit that followed him well into his adult life. Despite having a job and family, he had a secret life that was dedicated to his addiction to cocaine. His double life eventually came to a crossroads between his family and life or the deadly habit.
In desperation, Albert reached out to God to help him build his faith and recover his life. With faith and God's guidance, Albert got help, became a constant at AA meetings, and became sober. He wanted to share the power of God's healing, so he began his own Christian-based recovery center. His family life was restored and his wife, Karen, now manages the facility with him. Recovery in the Pines addiction recovery center is now Arizona's top treatment center.
For more information on Albert's story and his recovery center, click here.
Tonja Myles: Crack House to White House
Tonja Myles has a recovery story so inspiring that President George W. Bush invited her to his State of the Union address in January of 2003. She also participated in White House Bible-Study fellowship later that year.
Tonja suffered immeasurable tragedy from infancy. As a child, she struggled with an alcoholic mother and was sexually assaulted at the age of seven. As she grew older she became a Satanist, became addicted to crack-cocaine, became a prostitute and had two abortions.
On the brink of suicide, Tonja startled one night screaming that the Devil was trying to kill her. Her grandmother began to pray, and Myles allowed the Holy Spirit to enter her life and break the bondage addiction had her in. She promised to dedicate the rest of her life to the Lord. She started Set Free Indeed Ministries, a successful ministry and recovery program with an astonishing 65% recovery rate. This website has all the details of Tonja's story.