Computer Science Engineering (CSE) is one of the most popular engineering courses in India. Most of JEE Main, JEE Advance and other state and university level entrance examination qualifiers choose Computer Science Engineering. In spite of being one of the most popular engineering courses in India, only 10% of seats are available in IITs across the country. Even the other premier engineering colleges of India have a limited number of seats available for this course. And this is why the competition among the candidates is too high to get admission in this course.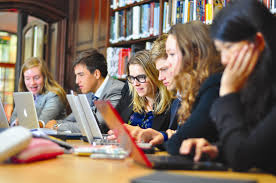 So, the question here is, even though the number of seats available for this specialization of engineering is less then why is there such a huge demand? To get answer to the question, first of all you should know how to become eligible for Computer Science Engineering? To become a computer engineer, the candidate will need to crack Joint Entrance Examination or other entrance examinations that are conducted under state and university level. Once the candidate gets a good rank, he or she can try for IIT or other best engineering colleges in Bangalore or in other parts of the country for a B.E. of B. Tech degree course in Computer Science and Engineering.
After completion of the course, one can either opt for a master's degree in the same field or look for job opportunities. A Computer Science Engineering graduate can work as:
Networking specialist
Software developer
System designer
Hardware engineer
Networking engineer
System analyst
Database Administrator (DBA)
E-commerce specialist
Web Developer
Technician
Programmer
Professor
Job Opportunities for Computer Science and Engineering Graduates
The demand for Computer Science Engineers is there in India as well as other foreign countries.
The IT sector across the world is growing fast and thus there are more job opportunities in this sector.
Well-known Indian software companies as well as multinational companies are always keen on hiring the Computer Science and Engineering graduates passing out from the top colleges of India.
Apart from these organizations, the government organizations like ISRO, DRDL, BEL and ECIL offer jobs to computer science graduates as well.
There are also a lot of vacancies in public banking and private banking sectors for the CSE graduates.
Computer Science and Engineering graduates are involved in implementation, designing, deployment and management activities of both hardware and software products.
These graduates can work in Web designing, Computer Software & Hardware implementation department, Multimedia and Database management and Telecommunication industry.
They are also required in health care, hotel, aviation and other service industries as computers form an integral part here.
The concepts like 'cloud computing' on which future technologies are based need Computer Science and Engineering graduates in this domain.
Computer Science and Engineering has become a safe option for students. This is because on successful completion of the course these graduates are not confined to a specific field and can apply to a number of IT enabled services companies. These companies offer a variety of services ranging from analytics and web-design to dedicated IT-support services and offer handsome salaries.
All these explain why computer Science engineering courses continue to remain very much popular among students who are aspiring to take up an engineering course post their 10 + 2 education. With the well-known IT companies in India as well as abroad forecasting more jobs across various domains in IT and ITES; the future for the CSE graduates look optimistic.
So, if you are interested in getting a graduation degree course in computer science engineering from top colleges of India, prepare yourself well in advance.