Are you soon planning complete your ITIL Training?
However, you are stuck in the middle of the desert trying to find water but unable to proceed further?
If so, you are at the right place now.
ITIL Foundation Training is based on the framework ________________________
…and in this article, you will have the complete understanding from A to Z about ITIL Foundation that will help you take the next decision of your life.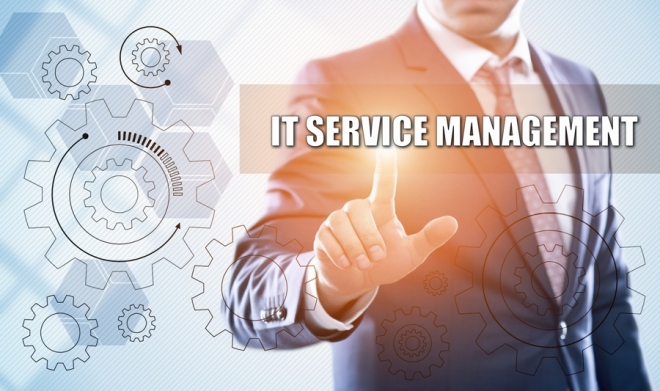 Keep reading:…
ITIL Training
Most organizations use a set of best IT practices and techniques to lever the quality of services and scale their business.
This is ITIL.
ITIL stands for Information Technology Infrastructure Library.
This framework allows people to understand the methods and processes of an organization's IT functioning.
Epic performers and A-Players of IT industries Play this game.
You will think…why should I do the ITIL course?
To provide quality oriented IT services while focusing on the enhancement of the capabilities of organizations.
We live in the beautiful age of technology!
ITIL Foundation training can be a life-changing experience for you and your family.
ITIL is the globally accepted Framework for planning, designing, implementing and improving IT services.
We leaders always seek something unparalleled in IT world.
We are…………..
Business managers, IT Consultants, IT managers or any individual.
What help do we seek from ITIL?
ITIL Certification training helps us to deliver valuable and profitable services to the customers.
Same time we get customer's confidence and satisfaction.
Benefits of ITIL certification
This framework aids all organizations from all industries and sectors.
This framework also helps to implement such practices that will achieve specific business goals.
Since ITIL is a set of best practices and not a standard, organizations can apply these approaches on the basis of their business requirements.
ITIL certification training is suitable for these positions and roles:
IT enthusiasts who focus on continual improvement in the quality of IT services.
Individuals who seek a basic knowledge of ITIL framework.
Information Technology consultants
Professionals seeking job change from a business company to an IT company.
Junior-level, Mid-level and Senior-level IT professionals.
3 amazing benefits of doing ITIL Certification training are mentioned here……..
Professionals develop their ability to identify, plan and implement the IT services. As a result, the company gets improved productivity and effectiveness.
It helps professionals to create fast solutions for the problems of customers.
Understanding ITIL processes and methods and applying in work gives people a competitive edge on others.
ITIL Certification for Individuals
ITIL Certification helps individuals to improve their job prospects and to create new ideas at the workplace.
This motivates them to understand their responsibilities within the organization and contribute efficiently.
An important factor of providing world-class services is to connect with your customers.
And
ITIL Certification knowledge gives you the abilities to satisfy customers and to make long-term business relationships with them.
What are the popular ITIL roles?
Here they are:
Incident Manager
Problem Manager
Change Manager
Business relationship Manager
Project Manager
Service Level Manager
Different Levels of ITIL Training
The demand for ITIL Certified professionals is increasing in many industries and sectors.
There are 5 level of ITIL Certification training.
Foundation Level of ITIL Training
ITIL Foundation training is the entry level examination which deals with general knowledge of all technologies, approaches, and methodologies of ITIL service lifecycle.
Practitioner Level
Once you complete foundation level of examination, you are qualified to attend ITIL practitioner level  in which you acquire the knowledge of adopting ITIL in organizations.
Intermediate Level
The Intermediate level consists 5 critical phases of ITIL service lifecycle. These phases provide you practical knowledge of ITIL framework and prepare you to become an expert in IT service management lifecycle.
These phases provide you practical knowledge of ITIL framework. and prepare you to become an expert in IT service management lifecycle.
Also they prepare you to become an expert in IT service management lifecycle.
The intermediate level has two sections, the lifecycle modules, and the capability modules.s
Lifecycle modules are:-
ITIL Service Strategy
ITIL Service Design
ITIL Service Transition
ITIL Service Operation
ITIL Continual Service Improvement
Capability Modules are:-
ITIL Service Offerings and Agreements
ITIL Release, Control, and Validation
ITIL Operational Support and Analysis
ITIL Planning, Protection, and Optimization.
Expert Level
After clearing these three levels of ITIL certification, to gain advanced knowledge of ITIL framework you can apply for this examination.
Master Level
Master level of ITIL certification is for professionals who are directly involved in the planning, operation, and implementation of IT service management.
Eligibility and Prerequisites For ITIL Training          
There are NO such prerequisites for ITIL Foundation training.
Basic knowledge of IT services is enough to go for ITIL Certification training program.
Although if you have some experience of working in IT sector, that will be a good positive point for you.
Platforms to study ITIL Foundation Courses
There are two types of platforms for ITIL foundation courses.
You can enroll for an online ITIL certification training program from a reputable organization so you can study according to your time schedule.
But you will learn practical aspects of ITIL foundation inside the classroom.Because your doubts and questions will help you get the expert level knowledge from your instructors.
Also,
Instructors can help with the preparation of ITIL Foundation exam.
ITIL Training in India
Indian IT industry is expanding rapidly. The need for qualified IT professionals is more than ever now.
Also,
ITIL certification training allows Indian professionals to enrich their career with vast opportunities for IT industries.
For Individuals who want to make a career in IT sector, ITIL training can easily open the gates of success for them.
In India, you can get ITIL certification from these cities.
Mumbai
Bangalore
Hyderabad
Conclusion
In this article I covered:-
How ITIL certification training can boost your career.
What is ITIL
What are the different levels of ITIL certification?
Eligibility and platforms for ITIL certification.
ITIL certification in India.
I hope I have helped you to make a better decision regards ITIL certification training.
If your decision is a yes or you have any queries about ITIL certification training.
leave your comments here….
Best of LUCK…