Education is regarded as the process of acquisition of knowledge, facilitating learning or imparting some skills, values, beliefs and habits. It is one of the oldest form of transferring one's experience to younger ones or any other. With this belief, may of the activities have been performed so as to impart education in process of preschool or kindergarten then secondary school, higher secondary school, college, university or any internship. Education has paved a way for the students to grab knowledge so as to apply on daily livings or get updated with the changing world. It is one of the best things that never make anyone's loss.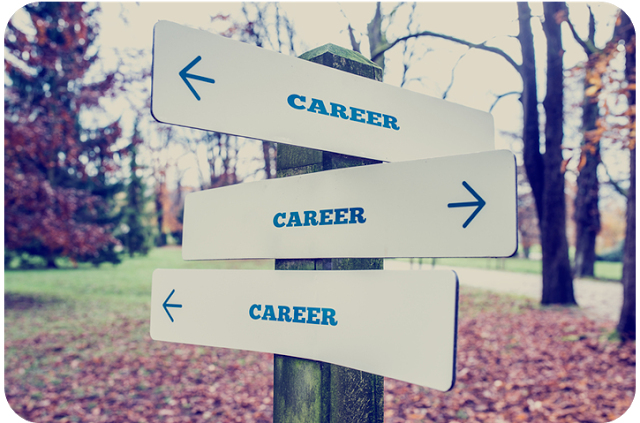 With the effect of digitization, it is now made possible to impart education to the seekers through online video tutorials, gadgets, social media sites and others. It is very necessary that one should be imparted with quality education to get future benefits to have a bright and successful career in life. As said by Nelson Mandela, "Education is the most powerful weapon which you can use to change the world" clearly portrays that education can change one's perspective, thinking abilities, point of view and various others.
Importance of Education from Career Point of View:
Known to the world: In order to make a great deal in attaining career objective, it is made necessary that education should reach to the last man in the world. With emergence of education and knowing its scope, many of the people have changed their minds and have made a great deal in catering jobs from different institutions. When any of the candidates attains knowledge in its key subjects, there is seen a great chance of making a perfect life by getting settled in any of the organization.
Wide scope and opportunities: It is believed that if any student has attained quality education from any of the institution or college, he will surely make the opportunities converted into possibilities. As education is highly diversified in nature, it provides various scope and opportunities to the job seekers to achieve growth and success when it comes to get a job and placed. There are ample number of fields in education where candidates can easily make careers like Teaching, Management, Development, Marketing, Sales and other.
Contributing to the nation: With every citizen's growth lies growth of the country. When education gets imparted to all the levels of the society, the result results fruitful. When member of the nation gets deployed into other portfolios or organization, it represents it as a great deal to convert the call and make it a better place to live. With increased literacy rate, any country can represent its percentage to other countries and earn a great name.
Standard of Living: With great designations comes great responsibilities and at the same a great amount of earning is met. This is only possible when one gets quality education to prove him/her. Higher and quality the education is more the standard of living. With every growth or rise in income standard, there is growth from economic point of view.
Example for upcoming generations: When any of the employees gets job in top cadre of any organization, there is great chance that its upcoming generation will definitely make a great difference in the career. Many of the families make admission for their children in best schools so that they can learn and make themselves to stand in competitive world.
Adaptable to any locations: Being English and Hindi common medium of communicating with other people. It makes any of the candidates to easily work on any locations to make jobs and make a great deal. There are varieties of jobs in India where number of job opportunities can be found. Candidates can search job opportunities in Navi Mumbai, Jobs in Delhi, Jobs in Agra and many others.
In the above mentioned points I am trying to convey to you that the importance and role of education is not limited to getting bookish knowledge that we are forced to cram up before exams and then regurgitate onto the answer sheet so that we can get a degree in the end, which is done so that we can get a certain job we don't really like. I cannot deny the fact that it's important to get a job, but I believe it is more important to make use of our education in a way that unleashes our creativity and eventually brings behavioral changes in us for the greater good of mankind.
In my opinion, I don't think there is a single person who can be called completely educated to perfection. Anyone who is imparting education or anyone who is attaining the education is not knowledgeable to the maximum. Education is an entity that is constantly being adopted and readopted from one person to the other. Sometimes a teacher can learn many things from a student too.