The Indian Institute of management is well known for providing the best management course in terms of studies and research. The institute is one of the most difficult institutes to get in, but the best education comes at a bit extra expense. Approx. INR 15 or 18 Lakhs is expected a fee for the two-year post-graduation programs, and the institute has many branches in India's well-known metro cities, like Bangalore, Chennai, Indore, Calcutta and more. The institute offers a two-year post-graduation diploma in business management and research field. A student needs to clear an entrance test called CAT in order to get through, which is one of the most difficult aptitude tests in India.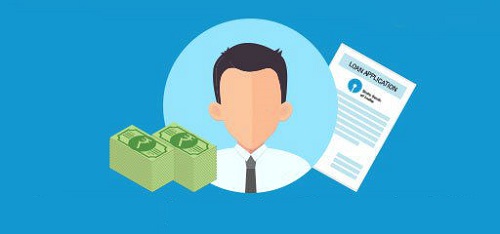 The IIM institutes are well-known in India, hence getting a student loan or education loan only depends on the student or opting a Personal Loan for education would be a better option for you. If the student is able to clear the entrance test and get a seat in the institute, then all major banks in India will offer you the amount you require to pay off your fee.
An education loan from any bank or NBFCs (non-banking financial company) will easily help you get the required fee amount. An education loan can also be taken as a secured loan by offering your fixed assets as collateral; this will help you get the loan at a lower rate of interest. The education loan amount is disbursed at the time of the start of your academic year. The bank will ask you to start to pay the EMI after you finish your studies of two years and start working. Once you get the job you can easily start paying your EMIs in terms of repaying your loan taken. Or you can think about taking a Personal Loan for your study.
Education loan is granted in the name of the student, and the family member needs to be a guarantor. This makes this loan type a secured loan account because if the student is unable to pay the loan amount, the bank can recover the amount from the guarantor. But there are few unsecured loans are also available which can help you to pay your fees.
Personal loans come very handily when it comes to use for education. with the online application form and fast disbursal process, it becomes very easy to opt for a Personal loan.
Documentation Required For a Student Loan:
Mark sheets – attested and self – attested.
KYC documents: Address proof, Age proof, and Identity Proof
Domicile certificate.
Admission Papers.
Fee details and bifurcations.
Parent/ Guardians / guarantors documents.
Relationship proofs and affidavits.
Valid Passport and visa formalities.
Permits.
If earlier employed then resignation/ clearance or study sabbatical details.
Features and Benefits of Education Loan:
Minimum of INR 50, 000 can be borrowed as Education loan.
Maximum loan amount to study in India is INR 10 Lakhs.
Maximum loan amount to study abroad is INR 15 – 20 Lakhs
The loan amount is seen proportion to annual family income of the applicant.
The different rate of interest offered by different banks or nonbanking loan companies, i.e. 9 to 18% p.a.
Tenure of repayment also varies from 5-7 years after getting on board.
If you are confused about availing education loan, a counselor will be able to help you decide what deal can be best for you. Your career guide or counselor will show you all the possible options that fit your requirement and will help you get you a student loan.