If you have willingly chosen to pursue a degree in engineering or another related field, it's likely that you know about all of the benefits. Many of the world's most successful people come from an engineering background. Yet even if you don't make it to that level of success, you can make an excellent living in the field and literally help shape the world around you through your imagination and skills. Engineering indulges those who have the inherent mathematical expertise, yet also touches a nerve with those whose creativity is always brimming.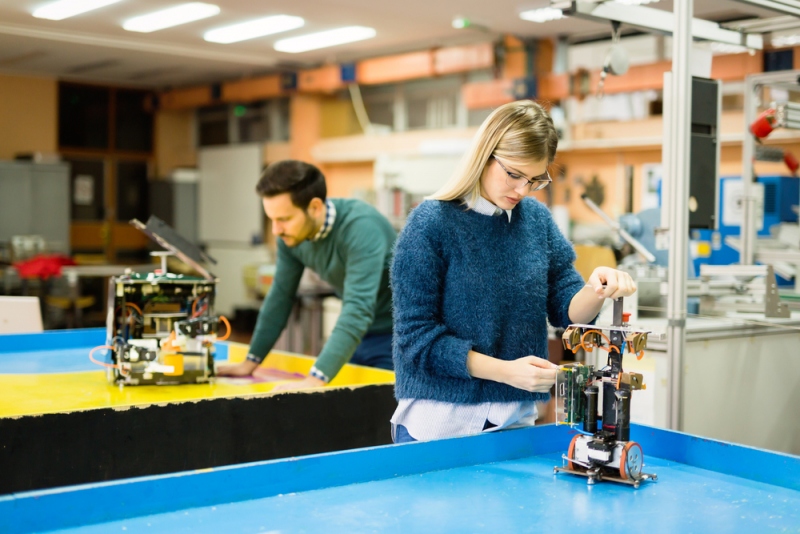 Of course, none of those potential benefits come easily. Engineering is known as one of the most rigorous fields of study for both undergraduates and graduate students, requiring intensive coursework and study far beyond what can be expected from those seeking other degrees. If you truly have a love of engineering, the work probably will seem exciting and fun much of the time. But a few useful resources can't hurt, which is why finding websites that can help your academic exploits are so crucial.
If ever you get to a point where your work gets a little confusing or burdensome, you can find specific assignment help from experts in the field. In addition, these five sites will be among your best friends during your career as an engineering student.
If you're an engineering student, you know that the terminology can become positively baffling after a while. This site, in addition to providing a lot of other information about studying engineering and news in the field, contains an excellent dictionary section. You'll likely find yourself referring to it early and often during your studies.
It's unrealistic to believe that engineering students will be able to function in a field of study that's always transforming without knowing the most updated technologies. With courses in advanced ideas such as finite modeling, which uses advanced simulations to envision a project, and robotics, an ever-increasing component of the engineering world, this site ensures students are prepared for those modern functions.
This is a kind of one-stop shop for prospective civil engineers. No matter how far along you are in pursuit of a degree, from deciding upon the specific field of study to well into your engineering coursework, you can find something useful in this collection of journals, articles, and many other references, all aimed at engineering students.
This site takes advantage of open source technology to allow students a chance to embellish upon what they're learning in their classes. What really sets this apart is the participation of professional engineers. Prospective engineers have the opportunity to pick the brains of those who have preceded them into the field.
Those initials are indeed short for the Massachusetts Institute of Technology. If you're going to seek out information about the world of engineering, it makes sense to do it via one of the most respected scientific entities in the world.
These sites should be extremely helpful with your engineering studies. Use them in conjunction with what you've learned in class for the best possible educational experience in engineering. Example: Modeling Dynamics and Control II
The service assists students in doing their assignments in engineering and delivers solutions of the complex tasks with detailed explanations. The company provides help on a fee basis, but there is also a possibility to get a free online assistance in small issues 24/7.