Run a small business and want to reach out to more customers? Doesn't everyone!? To give you a helping hand, we've put together some of our favourite digital marketing techniques so that you can generate a better return on your digital marketing investment. Let's get started.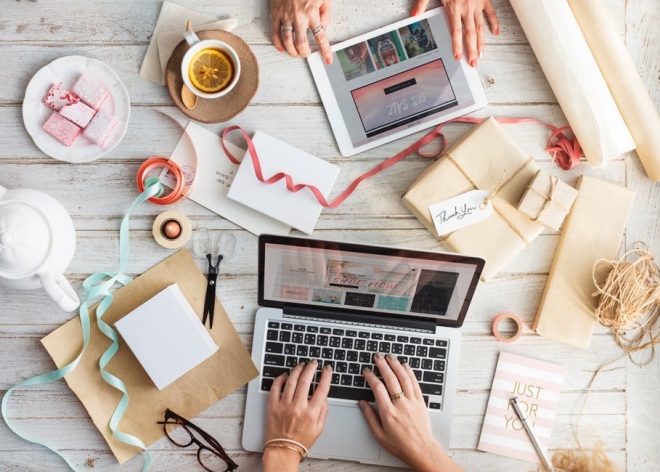 Run competitions on social media
Posting content on your social media channels but not seeing much engagement from your follower count? Don't worry. Competitions and giveaways are a great way to reach more people and get your followers to interact with your brand. Give away something valuable, like a gift voucher or one of your products, and ask people to retweet or share for a chance to win.
Invest in search engine optimisation
Most small businesses don't invest in their search engine optimisation, and while that's a great shame, it's good news for their competitors who are switched on and want to get ahead. SEO is often overlooked because it's complicated and time-consuming, but it's the technique that will bring you the most return if you give it time. Not sure what SEO is and don't want to spend months learning the ins and outs of link building, content writing, technical optimisation and blogger outreach? No sweat! Consider outsourcing to a company offering SEO for small businesses instead; it'll save you time and ensure you're ranking high as soon as possible.
Start blogging once a week on your website
Content marketing is, without a doubt, one of the most commonly overlooked marketing trends for small business owners. It's clear to see why, as writing a regular blog and posting useful and truly engaging content isn't easy. So, the sooner you get started on a content marketing strategy and start producing high-quality material for your blog, the better. Whether you decide to post tutorials, recipes or 'day in the life' posts, you'll soon see some traction from your hard work, and you'll also improve your writing skills as time goes by. So, what are you waiting for!?
Experiment with paid advertising 
Another digital marketing technique that can be useful for small business owners is paid advertising, like the advertising you see on social media and on search engines. Unlike traditional marketing, where you pay X amount for an advertising slot no matter how many people see your advert, online advertising gives you precise control over your budget and who you want to target. Set up an account with Google AdWords or Facebook Ads and experiment with different campaigns to see which work best for you. Both services offer 'match my spend' promotions for new customers, so you'll get double the budget to play with for your trials.
Wrapping up
As a small business owner, you're spoiled for choice with the number of techniques available to you. We recommend experimenting with different digital marketing techniques to see which ones you prefer – and which ones give you the biggest return on your investment. Have fun!
About the Author
Max Greene is the Managing Director of Muffin Marketing, a marketing agency specialising in content marketing, social media marketing, and search engine optimisation.