The internet has brought many new possibilities, opportunities, and gateways. And, if you're looking for a job, it can be your best friend! No longer are you just tied to searching for work in the local papers or down at your local recruitment center, now you can see all sorts of work opportunities just by clicking a mouse. Whether you're looking for your first big break or your next career move, you need to get on the net and sell your skills! Here are some of the ways you can maximize your chances of landing work through the web.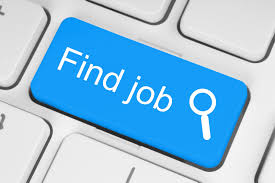 Get a profile
So, the first thing you need to do in your quest for work on the net is to get a great-looking online profile. Check out platforms such as LinkedIn, where you can build a page all about you – including your skills, education, experience. It's kind of like a great-looking CV, which you can also add pictures and video too. Professional platforms like this have become a well-used medium both for people looking for jobs, and the employers who are looking for fresh talent.
Once you have some professional profiles in place, don't just leave it there. Make some professional posts, comment on relevant industry news and suggest talking points. Doing so will all help make you visible to potential employers.
You can also get yourself a blog together, regularly posting your work-related musings and observations. A blog can be a great way to get your name out there, and for you to build a strong following. It can be a text form, or you could do a video blog. You don't need to invest in an expensive camera; you can use your phone. It's good enough quality.
Register on sites
As well as having online profiles, you should also be thinking about registering for jobs sites to maximize your chances of being hired. Check out the main recruitment platforms for your line of work and register for job alerts. You should be making these alerts as relevant and as tailored as possible, so add keywords and geographical locations – so that your email inbox is not bombarded with opportunities that simply aren't of interest to you!
As well as the recruitment sites, you can also register your details and upload your CV to specific company web pages. Maybe you're interested in working for a particular organization, and they don't have any jobs going right now. Maybe they will in the future. So, get your details submitted and as soon as something comes up for application, you'll hear about. That way you won't miss out. If you need help with your CV and cover letter, have a look at Iresumecoverletter.com.
Focus your search
The internet, by its very nature, is international. That means there are so many places to look online for work, all over the globe. Make sure when you're job hunting, that you focus your search. So, if you're looking for a gig in a specific city, then just look at jobs in that area. Likewise, if you're looking to work abroad, focus on the country you have in mind. If you take a scattered approach, it could leave you confused and lack direction, and that won't help you land that dream role you're after!