I love learning tongues. When I begin another lingo I am inspired by the feeling of prescience that after a period of maintained effort, I will have the ability to interface with another culture and impart in another vernacular. I am likely more induced than a considerable number individuals. For any situation, there are various previews of disappointment during the time spent getting another tongue.
One of my learning gauges, something that oversees me and engages me to overcome the depictions of disappointment is the accompanying: I should participate in essential activities that don't anticipate that I will think too hard or intentionally recall that anything, and which in some ways are simple.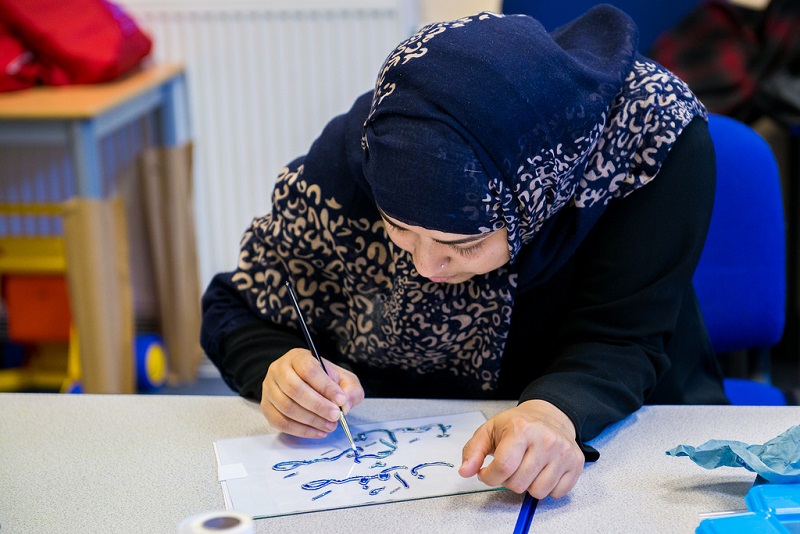 Clearly, these activities are not genuinely simple, they are just less disappointing and in this way less effort than a segment of the more customary techniques for learning. I oftentimes need to grab recall this guideline when I am disappointed at overlooking a comparative thing again and again.
Getting a Toehold In the Arabic Language
When you begin in another tongue, everything is irregular. At appear, I will probably learn Arabic in Dubai. I have been grinding without end for seven days. Everything isn't the same as what I am used to. When I listen I don't fathom a thing. I can't read the composed work.
I understand that it can require a long investment to learn Arabic. Before long it is disappointing that in the wake of having considered the letter set, and worked out words, and read certain words when I see these words again regardless of everything I can't read them. I have tuned in to a portion of the littler than regular stories we have at LingQ a few times. I can make out where words end and begin, however other than a few to a great degree essential words, everything is still tumult to me.
I understand that once I am prepared to scrutinize, I will moreover have a less demanding time understanding when I tune in. This will open up the probability of learning while in the auto while working out, while doing the dishes and so on. In any case, I am not there yet. Also, paying little mind to how routinely I read these little stories and listen to them, in spite of everything I don't see much.
At this stage in my learning, when in spite of everything I can't read Arabic peacefully, my most adored development is the translation, one of the five review practices at LingQ. I hear the word or articulation explained and endeavor to create it with my Arabic comfort. LingQ tells me whether I am right, "close", or of course. Generally, I am off kilter. Much of the time the sound isn't clear to me. I don't know whether I heard a "d" or a "t" or a "b" sound.
For any situation, I just form whatever I accept is fitting. I am not bothered that I generally misconstrue them, regardless of the way that I am fulfilled when I get one right or even close. I am less stressed over how well I'm doing. I understand that if I continue in this to some degree tedious task, endeavoring to create comparable words out again and again, in the long run, I will push ahead.
Getting Through the Plateau
Various learners experience disappointment in lingo learning because of the clearly interminable supply of new words that we have to learn. We need the ability to fathom things vital to us and in the long hurried to have the ability to use these words to pass on. Be that as it may, we feel that progress is agonizingly direct. What ought to be conceivable?
It is basically not to empower ourselves to get confused over our weakness to recall things. I basically tune in and read, at whatever point I can find the time. My stress isn't how much propel I am making. I am either tuning in to the substance of intrigue or tuning in to the more clear material, with an ultimate objective to see certain words or structures in the vernacular that reason my issues.