While travelling to a new country might be exciting, choosing a telecom operator is often a daunting task. If you're an expat traveler or frequently fly overseas, changing your SIM card every now and then can definitely be uncomfortable.
To make your lives simpler, various telecom service providers from Bharti Airtel to Reliance, Vodafone and a few others have introduced easy to use, pocket-friendly plans. 
For instance, Vodafone offers multiple such international roaming prepaid plans. The 695 INR plan has a validity of 1 day whereas the 6,995 INR plan has a validity of 30 days.  While the incoming costs are none, one can make 120 minutes of outgoing calls per day under both the plans. The postpaid plan starts at 999 INR which offers free calls worth fifty ISD minutes to seven countries, and an Amazon subscription free for one year!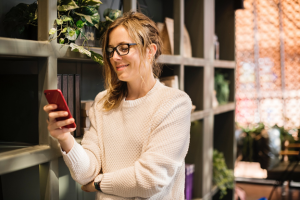 What Are the Various Plans in the Market?
As Indian Mobile network subscribers, one has a number of options when it comes to picking out the right international roaming plan. Reliance Jio, Vodafone India and Bharti Airtel are the top competitors as of now.
Reliance Jio offers prepaid international roaming packs starting at 575 INR, whereas Airtel charges 646 INR for their minimal plan with a validity of 24 hours.
Vodafone's i-Roam Free has five prepaid plans that cost 695 INR, 2,695 INR, 3,495 INR, 4695 INR and 6,995 INR each. 
The 695 INR plan is valid for 1 day with 120 minutes of free calls, unlimited text messages, and 1GB data. The 2,695 INR pack entails 4GB data, 120 minutes of free calls and unlimited text messages valid for 4 days. The 3,495 INR pack entails 7GB data, 120 minutes of free calls and unlimited text messages valid for 7 days. Valid for 10 days, the 4,695 INR pack offers 120 minutes of free calls, unlimited text messages and 10GB data to the countries in contract. The 6,995 plan INR provides the subscriber with 120 minutes of outgoing calls, 15GB data and an unlimited number of text messages, all valid for 28 days.
The aforementioned benefits are freely available in the USA, Germany, Thailand, Singapore, Italy and more, but are limited in China, Australia and Argentina. 
Apart from these, Vodafone India also has international roaming plans for unlimited free calls and data in a total of 20 countries including the USA, UK and Europe.
Which Network Is the Best for Me?
Choosing the right mobile network for international roaming is all about comparing numbers and deciding which ones suit you better. If you require more data, there's a different plan, however, making calls can be taken care of by the basic starter plans.