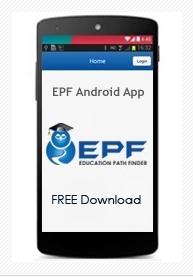 Are you a working parent and find it hard to spare enough time for your kid? Do you feel guilty because you cannot provide sufficient time in helping your child in studies or in doing homework? You are not the one, there are millions of working parents out there whose main concern is their child's studies and most of them are worried because they are not able to devote enough time to their kids, especially in guiding them in studies. It is obvious that your child's education is one of the most important issues for you and you cannot be even a little bit sluggish when it comes to your child's education. So, when your hectic time schedule is not permitting you to help his/her in studies, in preparing the homework, how about finding the best possible substitute! Yes, a private tutor can play a good role over here. And this is the reason why many parents opt for hiring private tutors who provide all kinds of assistance in studies including in getting the homework done.
Private tutors can provide assistance to your child's studies in every possible way. And this is the reason why most of the busy parents hire private tutors for their kid's studies. As your child's academic career is important for you, you must ensure that there has to be someone who knows the job well and is available whenever your kid needs the assistance. An efficient and reliable private tutor knows the job and he or she is capable enough to perform the job well.
Many times you find that you child is not being able to catch up with others in the school or lagging behind. Sometimes he/she loses interest in studies just because of not comprehending the topics taught in the school. In such cases what the child needs most is individual care and guidance which is not usually possible to get in school in the crowd of so many other pupils. For the school teachers too it is not possible to take care of individual student all the time. Many times due to illness or other reasons your kid misses out some classes in school and this starts showing effect on his/her studies. When the students find it hard to follow their teachers in school, private tutors come up as real help.
Now as you decide to opt for a private tutor, the question comes where to get a good tutor from. Being a busy professional, you cannot invest much time to search for a tutor. Searching on internet is quite time consuming and you are never sure that you would get a tutor as per your specifications, like you are looking for a teacher in which subject, level, with how many years of experience and finally what kind of help you are looking for – homework help or private tutoring. There you need a way which is easy and convenient and will help you finding a teacher for your child in the fastest possible way. A mobile app for tutor search comes up as the right solution in finding a tutor for your child. Searching for private tutors with mobile app you can get in touch with the qualified, experienced and efficient teachers even when you are on the go. Simply fill up the specific criteria and get the teacher available. There also certain websites where you can find online search tool to find a tutor. These online search tools are as convenient as those Apps and let you make a fast search of tutors.
Be it kindergarten or school or college or professional courses, online search tools and mobile apps can help you find the right tutors who are capable of providing support and guidance for all sorts of educational requirements. The advancement of technology has made our life easier by ways and means innumerable and online search tools are an addition to this. When are going for a tutor search with online search tools, you can be sure of a quite an easy, simple and successful search. It is so easy that even those who are not computer savvy would find it easy to get the desired results. So find tutor with mobile app for searching tutors or go for the websites with online search tool to experience the simplest and easiest way of finding out the right tutor for your kid who can provide you assistance both ways, online and personally.
Online tutors are playing a great role today in helping students accomplish academic success. Outside the traditional classroom setting, it offers flexibility to students. Students face high pressure in classrooms and this is why more and more parents are getting encouraged to have their kids tutored on one-on-one online tutoring. While traditional tutoring can be inconvenient and a hassle for the busy parents and students with tight schedules, online tutoring is flexible and convenient and just fit for today's busy schedules.
Using a Mobile App, a student can connect to a tutor using iPhone, iPad or iPod Touch. Using the app a student can connect to a live tutor for one-to-one help. A lot of other beneficial features like save and review previous tutoring sessions, store assignments and homework problems and share them with a tutor, access sample tests and videos and educational resources and do a lot more. On the other hand the online search tool comes up with a large database which is extremely helpful for the students and the educational institutions in finding out the right tutor for providing support for every educational requirement.
Searching with such online tool is easy; what you need to do is get registered and enter the details in the search tool. You can specify tutor's first name, the level, whether it is K-12, College, Non Academic Subject or even Competitive Exam Preparation. You can specify the subject as well and it covers all basic subjects and everything in science, arts and commerce. You can even enter your suitable time for the classes. If you are looking for a tutor with an experience of certain period, then you can do that too. Be it Home-work Help or Private Tutoring, you will get a list of tutors available for your service with such search tool. The tutors can provide you service both online and personally. Availability of teachers is based on the criteria provided by you and as per your budget and other requirements. Taking help of such tutor search tool you can find a tutor of your choice in a simple way and ensure that your kids will get all the guidance and help they need for their home work or other academic needs.
Mobile Apps and Online Search Tools are excellent way to get hold some good tutors and ensure that your kid would get the most required individual care, attention and guidance to improve his/her academic performance and excel.
So, if you are worried about your child's academic performance, do not worry. Seek assistance of an efficient and experienced tutor who will guide your child to cope up with his/her study related issues and perform better. And to find the right teacher for your child, mobile app or online search tool is one of the most preferred ways today.