A career in finance can be an interesting and challenging one. There are many different branches to finance, so you need to know which one appeals to you. You may be able to switch and expand your expertise later on in your career, but everyone has to start somewhere.
You'll need to be aware of what it takes to cut it in the industry and what qualifications are needed to secure different roles. But there is no shortage of work in financial industries, it's a growing sector. So if it interests you, these tips will help you get your foot on the ladder.
Know the Sector
It's vital to understand the sector you're going into before you seriously think about applying for jobs. If you turn up to a job interview at a bank and you don't know the difference between a stockbroker and a financial planner, you won't get very far.
It's not an easy industry to understand from the outside. That's largely because it's so multifarious and layered. The competition for entry level positions will undoubtedly be fierce, so you should use every means necessary to get ahead of your competitors.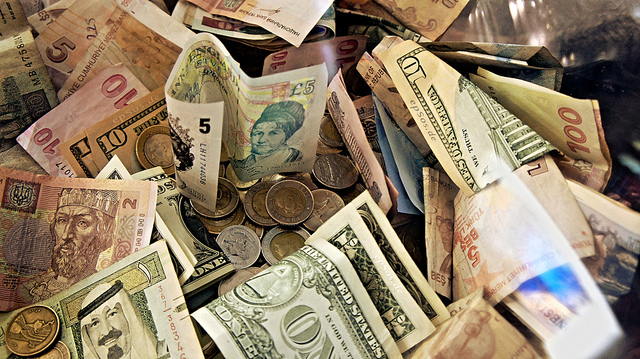 Qualifications
Which qualifications you need depends on what exactly it is you want to do. Traditionally, if you wanted to be an accountant you didn't have to get a degree, but nowadays about 80% of accountants are educated to degree level. Degrees in mathematics, economics or business are all suitable subjects in which to study.
Some jobs can be secured through job progression. For instance, you might start in an administration position and progress through a bank. There are companies that can help you in this like Wall Street Teach – Geoff Blades is an Executive Coach in New York. They can help you progress further in your career.
But if you want to go into investment banking you'll probably need to undertake postgraduate study. There are then lots of other qualifications you can study for on the job.
Which Way Do You Want to Go?
There are lots of different paths you can take. The most popular is probably accountancy. This career will see you dealing with taxes, budgets and auditing. Alternatively there is banks and building societies. They allow businesses and people to manage their money, offering loans too.
Other areas include investment, insurance and pensions. Each offers different opportunities and interesting areas of work. The key thing is to make sure you choose the sector that is best suited to your individual skills and interests.
Finding Your First Job
Once your qualifications are in order and you've decided which route you're going to take, it's time to secure that first role. With the competition being so fierce and companies being so keen to take on staff, there are usually a lot of opportunities for graduates in the financial sector.
While you're at university, it could be a good idea to get some unpaid work experience. Taking unpaid jobs is never ideal but it might help you get ahead of the game once you've graduated.