Do you want to be in Medical Profession but not as Doctor or Nursing Assistant? You can be that if you opt to be a medical coding and billing professional. It is a vast field and does not involve simply the knowledge of thousands of code entries, based on the diagnosis, symptoms, medication and treatment of various disease. On the other hand it means much more.
The most important fact about this profession that attracts many people to take up it as career is that the amount of training and education required for this job is less in comparison to other careers. Added to it, this profession offers fast-paced work environment and flexible job schedule.
You are ready to get into the job just after completion of the medical billing and coding training. Many medical agencies and private practitioners prefer to hire new graduates. After you get six months to one year experience with some reputed organisation after getting your degree of medical billing and coding, you become eligible to be hired as highly paid medical billing and coding professional in some better organisation.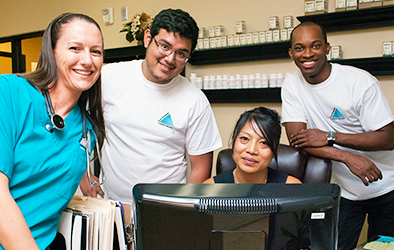 Now, willing to join a school for Medical Billing and Coding Training. Here are the following few points you must know:
Verify and confirm that your interest and aptitude for the profession in medical billing and coding. Sometimes, the student take up any course in competition with their peers even though they are not much interested in this course. This leads to dissatisfaction and loss of interest at the later stage.
Before applying, check that the school has proper accreditation and its degree is acceptable to various agencies and companies. This is possible only when the institute has proper affiliation from concerned authority.
Check fee and residential facility at the school. It must be in your paying capacity. Some schools offer online courses and you need to attend only a few lectures and practical classes.
If you are a woman, this profession suits you much as most fits you because in US mostly Certified Medical Billing Specialists are women.
For the training as Medical Billing and Coding professional, be sure of the decree issued by your school. Some institute issue Certificate Course while other issue diploma and degree. Join the school which offer degree of your choice i.e. diploma or degree.
Take a hand on practical course during graduating from the training school. This hand-on practical training is also known as OJT (on the job training) or Internship. This increases your salary expectations.
Mere passing from school is not enough. You need to pass a national certification examination conducted at the national level. After it, you become eligible to get the employment as Medical Billing and Coding professional.
As a Certified medical billing/coder specialists be ready to accept employment in various agencies such as hospitals, surgical centers, outpatient and inpatient clinics and dental offices. Any place providing medical services requires your services.
As a Certified medical billing/coder specialists you need to work in conjunction with physicians and other medical providers.
You can impart training on coding services, advise to medical service providers regarding medical record requirements and conduct chart reviews for completeness.
Even if you have any doubt and quiries, click on https://www.northwestcareercollege.edu to know more.