When we talk about pursuing MBA, two places pop up in our minds. First, America and second Europe. While US remain the first choice of MBA destination for many people, Europe is not far behind. Getting admitted to European B-schools is far easier than American ones, as competition is not very high for getting admissions. Plus the tuition costs and living expenses are very affordable. The only thing that deters students from considering Europe as a study abroad destination is the fact that most of the European countries don't use English as first language. This wouldn't be a problem if you're going to pursue MBA, as the medium of teaching MBA is English at almost all universities across the world. Since it is an international course with a global outlook, English is the most suitable language.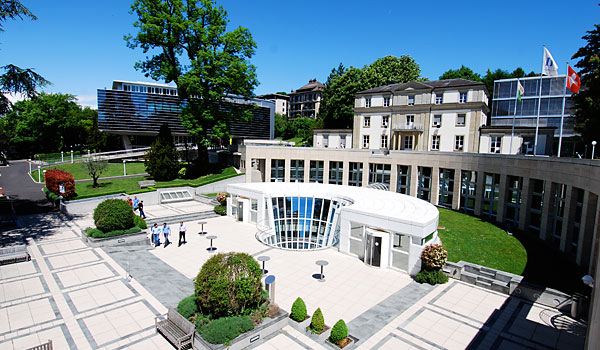 Listed below are top 10 MBA colleges in Europe –
| | | |
| --- | --- | --- |
| Ranking | University name | Country |
| 1 | London Business School | UK |
| 2 | HEC Paris | France |
| 3 | IE Business School | Spain |
| 4 | ESADE Business School | Spain |
| 5 | Insead | France |
| 6 | University of St Gallen | Switzerland |
| 7 | IESE Business School | Spain |
| 8 | SDA Bocconi | Italy |
| 9 | IMD | Switzerland |
| 10 | University of Oxford: Saïd | UK |
Source – Financial times
London Business School – LBS is consistently ranked at the top among the best b-schools in the world for the full-time MBA program. When it comes to research, LBS ranks in top ten and has the highest average research score comparted to any other UK academic institution. School's faculty, is grouped into seven subject areas – Economics, Accounting, Management Science and Operations, Finance, Organizational Behavior, and Strategy Marketing & Entrepreneurship. Students benefit from 36,000 college's alumni from more than 130 countries, who prove to be a huge resource of knowledge, worldwide networking opportunities and experience.
HEC Paris – HEC is considered Europe's premier B-School. The CEOs of L'Oreal, BestBuy, Lafarge, Kering, AXA and the Havas Worldwide are all alumni of HEC. The students at HEC constantly come into contact with people from different backgrounds throughout their MBA program as the class of 200 students is made up of 90% international students every year. They all come with a wide range of academic/professional experiences. The new curriculum has two phases – Fundamental Phase, which provides students with advanced knowledge in essential business disciplines, and the Customized Phase, which allows them to custom their MBA program to reach professional objectives and goals. 9 out of 10 graduating students find work within 3 months of passing out with top MBA recruiters.
IE Business School – IE Business School has constantly been ranked No. 1 in Europe by Financial Times and other rankings as well. The college is known to value the importance of promoting and creating new business ideas. All MBA programs, full-time MBA, International MBA, Executive MBA, Global MBA, IE Brown Executive MBA and Global Executive MBA, have achieved worldwide acclaim because of the rigorous coursework. The Executive education degrees offer training programs for executives through seminars, forums, conferences, consulting, and corporate training programs. All these different methods of teachings build on to IE's commitment to providing the best education and training across a student's career. The IE campus is located in Madrid and allows students to experience everything which this great city has to offer.
ESADE Business School – The main assets of this b-school are the people – faculty and professionals who nurture dialogue, reflection, initiatives and projects to ensure excellent pioneering research and valuable contribution to social transformation. ESADE's mission is to train students to become competent professionals who are aware of their social responsibility. ESADE's global prestige has roots in quality education, international focus and a holistic approach towards professional and personal skills development.
INSEAD – In addition to full-time MBA, INSEAD offers PhD program and executive courses. INSEAD MBA is a full-time general management program which is offered in Fontainebleau, near Paris. The course structure is of five periods of eight weeks each, and every period ends with exams and short break. They have compulsory and elective courses. During the first two periods, students take core courses of basic methodological and concerns. In third and fourth periods, core courses are combined with electives to examine strategic and environmental issues. The last two periods are devoted to electives and students are free to choose any field of interest. Admission is on rolling basis and students are advised to apply at the earliest.
University of St. Gallen – The full and part-time classes is programmed to reflect high academic accomplishments, exceptional motivation, and diverse career experiences. Small class size of 40 students enables personalized attention to each MBA student. The aim is to educate graduates who will be socially competent and will become responsible managers accountable to stakeholders and shareholders. The St. Gallen MBA maintains a highly selective class of students and invests time in providing individual coaching, mentoring services, and career planning. Each MBA student has a personal coaching program, which helps identifying their strengths and weaknesses to help initiate a targeted reflection process.
IESE Business School – The IESE MBA is a rigorous, 19 month program with general management orientation. It aims to develop sound judgment, the ability to work in a variety of situations, the knowledge, skills and attitude for professional success in field of international business. MBA program is taught in English and Spanish language instruction throughout the first year, although Spanish is not required for admission. In the second year, students have the option of choosing electives taught in Spanish. Career services maintains working relations with major corporations and new ventures throughout Europe and North America. 50 leading corporates attend IESE's MBA Career Forum every year and around 350 companies recruit from IESE each year.
SDA Bocconi – The School offers Full-time MBA and Global Executive MBA in English as well as in Italian. It also offers Full-Time International Master of Public Administration, Full-Time Specialized Master Programs and Executive Master Programs. Also, the School offers a large variety of Executive Education Open and Custom Programs each year. SDA Bocconi prides itself in its strategic location, the unparalleled faculty, its diversity, global outlook, powerful network. The school is positioned in Milano, a city of industry, arts, finance, fashion and media. The city is home to many companies and stock market exchanges to which students are exposed to directly.
IMD – World class faculty at IMD challenges both MBA and EMBA students to explore new concepts, opinions and solutions. They are world authorities in their fields and know the latest developments in management through their involvement in research with top corporations and IMD's executive education program. MBA is a one-year program for students with strong leadership potential. Most students have between four to nine years of work experience and are between the ages of 27 to 34 years. The EMBA program is designed for 35 year olds or above, with at least ten years of business experience.
University of Oxford: Saïd Business School – Said school embodies academic rigor and forward thinking that made Oxford a world leader in education.  The Oxford MBA is designed to help professionals realize their potential while delivering international general management to their organizations. The MBA is delivered in a flexible format of 17 one-week modules starting in January. The Oxford 1+1 MBA program allows you to pair one-year full-time MBA program with one-year MSc program offered by other departments.
Author Bio:
Harleen is a voracious reader and loves fiction. She's also a Marvel, Japanese Anime and Manga geek. Given a choice she would spend her life tucked away in the serenity of the English countryside.