You might have observed that your teen is struggling immensely just to finish the allotted homework, or that your teen is having certain difficulties while performing the work of a particular subject, then it is time for you to assist them with the extra help. A little help hurts nobody; your teen must be troubled and disturbed by the existing stress and constant academic pressure and might be unable to comprehend different subject and courses due to this reason. There are teachers available for such purpose, but due to the lack of time they cannot play their part properly.
Teachers do have extra hours, especially for the purpose of consultation, available to students so that they can properly discuss their academic related issues, separately. Due to time limitations, teachers are unable to play their roles and hence, the frustrated teen comes home in desperate help and gets stressed at the very moment he comes back home. Parents are often busy and cannot interfere in the educational domain of their teens due to their own commitments. Even after hours of trying, some parents are unable to catch with the syllabus and are incapable to comprehend the coursework, this difference is seen because of the generation gap. Studies have become tougher and harder, as it was as in the period of their parents.
Due to increased commitments in the work place and pledges related to the jobs, they are powerless in spending time with their teens. Because of the above mentioned reasons, some parents who are well employed, can easily ask for a little outside help to assist and guide their teens. For them, it is a perfect choice as their teen can independently ask for academic guidance and counseling.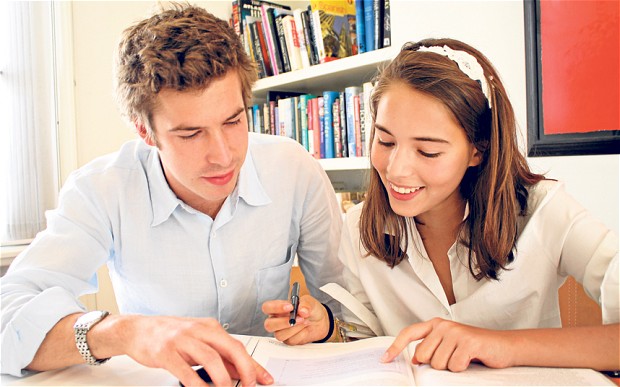 In Home Sessions
The most common form of tutoring is the in home private tuition's. In this scenario, students are involved in open to one session with the teacher, who comes home daily and spend an hour or two with the student. They discuss the various course works they have done in class, different lectures or in some cases might move forward and fast in comparison to the classwork. Independent tutor allows creativity and your teens to be more confident in the academic sphere.
Community Schools
Another form of tutoring is the group study. After class sessions, students might enroll themselves in a local based, low level private tuition center, which serves the same purpose. Some parents also hire essay writers, for students who are unable to produce quality content. Such writer instills the talents of writing and allows the teen to be more responsive of the various lectures
Online Tutoring
Everyone is acquainted with the concept of EdTech. Online help is always available, 24/7 which is free of cost. Parents can also collaborate with their teens and assist them with the help of online classes. Lectures are available on different platforms, which are video oriented.
Established Organizations
With intense fees, some parents also prefer sending their teens to qualified, high class, civil centers. These are established and serves the same purpose with an increased intensity. They also prepare the teens for SAT's or other standard tests.
Author Bio:
Sarah Hamilton is an expert academic writer and education counselor. She is a graduate from a prominent educational institution. She is working in a reliable custom paper writing service for the past many years and has got expertise in writing all kinds of academic papers. Other than being a great writer, she is also a reliable consultant.