2015 is a year of many important changes. Fortunately, after several years of economic hardships and problems, the economic outlook for this year on a global level seems lot more promising. With a growing employment in United States of America and a rising industrial output in both China and India, people all over the globe can assure that the financial outlook will continue to improve during this year. This is why many people began to think that now it is a good time to take out mortgage and invest in a way that can significantly improve the life of an in individual or a family. This will produce new boost to businesses or start a completely new business venture.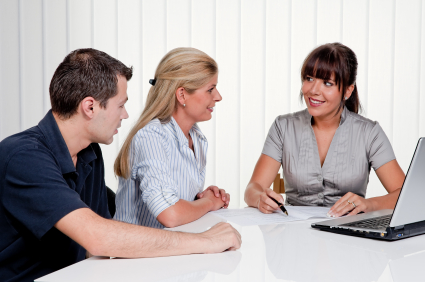 In 2014, mortgage rates remained low, so there is definitely an opening for all those who are thinking about the benefits of taking a home loan. This means that borrowers who are planning to buy a home or refinance an old one will have a great chance to get the lowest possible mortgage rates by using just a bit of right information and with some solid guidance. Here are some great tips and advices on the process of taking a mortgage in 2015.
Maintaining a Credit Profile
In this time period who wants to take out a mortgage should avoid any changes in credit obligations. This is especially true for the period between pre approval and the moment the mortgage is closed. Reasons behind this are very clear. Mainly, there is the possibility of hurting a person's credit score which will then lead to higher fees and rates that are related to loan or even result in labeling a person as someone who cannot qualify for a mortgage at all. At the same time, a person looking at benefits of taking home loan should not open or close any credit cards. The existing credit cards should be kept in balance in regular range with the purpose of holding onto a person'sratio of debt and income, which is key element in any mortgage rate calculations. A purchase of a new vehicle should also be postponed, mostly because mortgage lenders will frown upon large payments of car.
Smaller Mortgage Insurance Payments
Many people who are planning to become homebuyers do not have enough financial meant to produce the needed 20% in cash for house down payment. This means that they are often required to pay for an insurance policy that will become a part of their monthly payments. The same insurance is also designed to protect those who lend the money and they are not able to repay the loan. In 2015, the interest rates of these insurances become substantially smaller, going from around 10 percent to 3 present in the United States, and this will become global. This is the reason why, for example, home loans can become much more interesting for those who want to know how these recent changes possibly affected their possibility of getting a better deal.
Getting Prepared and Organized
Everyone who wants to take out a mortgage in 2015 should get every single piece of their financial information, including pay stubs, checking slips, bank saving statements, investment accounts from at least previous two months. They should also gather all tax information of previous 24 months. These should be produced and stored in both paper and electronic form (preferably PDF) so that the lender can decide which form suits them the best.
With these advices and tips, anyone can find an ideal financing company like Loan-monsterhome loans perth that will perfectly suit them and their family. Using these benefits of taking out a home loan in 2015 will make many financial worries and headaches things of the past.