Kobo isn't just a misspelling of 'book', it's also the best eReader on the market. What makes it the best? It's cheaper than the others but has the same functionality, and more. In particular, it can read all the standard file types for eBooks. Other manufacturers have their own, specific files that only their eReaders can read, which means that if you have a Kindle and you decide that one day you want a different eReader, you'll lose your entire library. This is not a good deal for anyone. Fortunately, there's almost certainly a Kobo eReader on sale somewhere near you.
With Kobo, you have the freedom to read what you want, including not the freedom not to stick with the brand in the future. You'll probably want to stick with it, though, given that it's more affordable and just as user-friendly as any other brand of eReader out there. And with the variety of different Kobos on offer, there's something for everyone.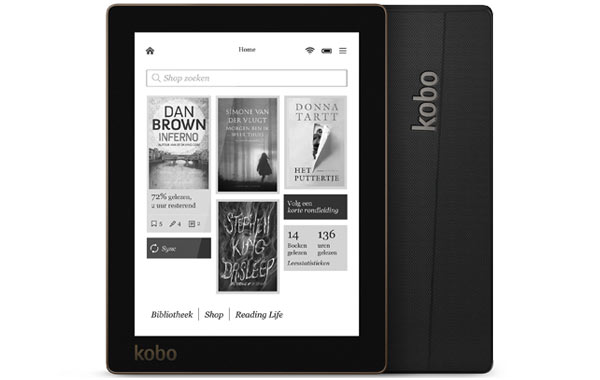 Kobo are a fairly new company, showing that new businesses can still make headway against the established names in the world of bookselling both on- and offline. This, itself, is almost a reason to shop with them, but it wouldn't mean anything if they weren't offering great products at great prices. Fortunately, they are, with a huge variety of eReaders for all tastes and reading habits.
For example, if you're a huge fan of comic books or magazines, the Kobo Vox has a 7" color screen, perfect for rendering the bright colors of Golden Age comic books. With the same ultra crisp e-Ink technology as all Kobo eReaders, you'll be able to read all your favorite graphic novels as easily as if they were printed on paper. With built-in wi-fi, this eReader is also great for rendering web browsers and apps in full color, so you won't miss out on the world of color you're used to seeing in physical magazines or on your desktop computer.
If you like to read in the bath or you're planning on spending a holiday reading by the pool, Kobo offer the Kobo Aura H2O, a the first waterproof premium eReader on the market. With the same HD resolution as the Kobo Aura HD and available at the same price, the Aura H2O offers a welcome addition to a fantastic eReader, perfect for anyone who likes to combine bath time with me time.
All Kobo eReaders now have a touch screen for a natural reading experience, so you can relax just as you would with a traditional paper book. With Kobo gift cards, you can save money on all your eBook purchases, too, making great savings for as long as your Kobo lasts.
You can find a Kobo eReader for sale on their website and at dozens of stores. Wherever you get them, you're guaranteed a fantastic price and a life-long reading experience, with a two month battery life, incredibly crisp e-Ink displays and built-in wi-fi available on all Kobo eReaders.