Higher studies in both India and abroad can be quite taxing and rigorous, especially in the field of engineering. It involves extensive research, putting in long hours of focused study and some heavy duty writing. Taking up graduate studies in the top engineering colleges in India requires a lot of hard work that can become quite stressful.  But that doesn't mean long faces and woeful days of drudgery. You can and should de-stress at regular intervals to keep your sanity.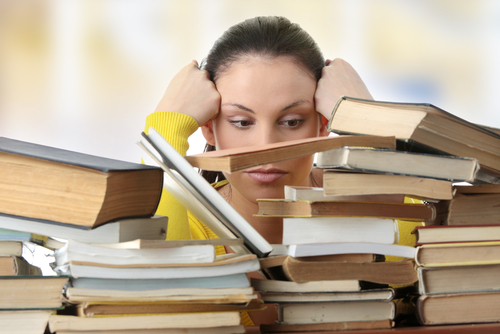 Here are 5 Tips to Deal with the Stress of Graduate Studies:
Study smart, rather than hard
Long hours of study are needed but not meaningless hours. Study with a purpose. Think about why you are reading an article and how it fits your course work. This requires focusing on the headers, footers, chapter headings and bullet points. It will help you grasp the meaning of the article in brief, automatically increasing your speed. So, stress is less, to begin with.
Go Play!
Never neglect sports or any physical activity that you used to do during school or undergraduate studies. Having a fit body helps in having a sound mind as well. Plus, a good looking body is always a bonus! Fresh air and sweating out is a great way to break from the monotony of studies.
Don't lose sight of the long term goals
Much of the graduate study involves working on things that don't yield tangible results in the short term. This can get frustrating and exhaustive. At such times, think of the long term goals you intend to achieve with your degree. Keep reassessing them to gain renewed motivation and reduce stress.
Pat your back sometimes
It is completely okay to reward yourself once in a while as and when you reach small milestones. Acknowledging your hard work is important in your climb to the graduation mountain. Celebrate every time you complete a portion of your work to reenergise yourself for the next leg of the journey.
Eat, sleep and learn
It is absolutely essential to eat well and have a good night's rest every day. Take a good diet and allow yourself to binge eat once in a while to satiate your cravings. A happy tummy always fuels the brain for a round of some heavy studying. Rest your body well and keep supplying some food for thought. Quite literally!