Writing is an activity, which a lot of people like and want to engage in. But, due to various constrains, they are not able to develop their writing skills to an extent that would satisfy them and their admirers. There are some essential points following which an individual can score high in the process of writing. These points can help in transforming an ordinary writer to a professional and a confident writer in a short period of time. They are-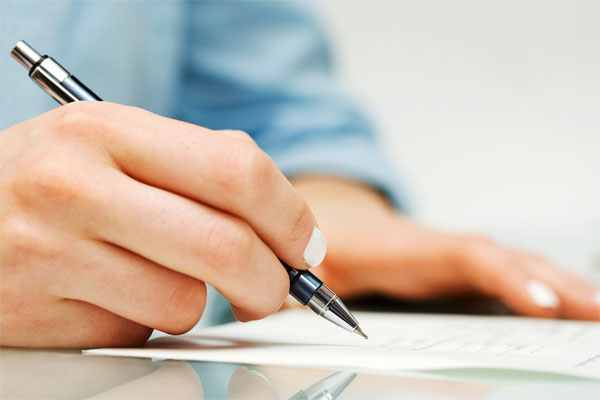 Reading Across Various Sources for Enhancing Skill
In order to become a successful writer, one has to possess a heart for reading. A good reader can only turn into a good writer. Reading need not necessarily be focused on a particular mode say novels or strategic or high level books or something. It can be as basic as a magazine or a newspaper that could keep one aware about latest happenings and improve the reading and writing skills simultaneously.
Control Over the Language
It is essential to establish control over the language; you are interested to write in. Without understanding or learning how to speak and how to interpret a particular language, writing can be a difficult task. It is essential to constantly speak and participate in conversations over the language to adapt to it, before beginning writing activities.
Add Something New to your Vocabulary
Warriors or sports persons need to develop some new tricks or traps to defeat their opponent. Similarly, it is essential for one to enhance their vocabulary to sustain in the writing field. Enhancing the vocabulary suggests use of new words on a consistent basis that could prevent repetition or saturation of certain words in a particular write-up. By enhancing vocabulary, one can also minimize the grammatical errors, which will enhance the overall quality of the write-up.
Learn different Types of Write-ups
It is not sufficient to establish yourself in a particular writing type. But, it is important to learn and develop as many writing types that could help in enhancing the command or control over the language. www.top10writers.com can be referred for identifying the top sites, which facilitate write-up and a lot inspiration can be taken from such sources.
Enhance your Writing Speed
Writing can be a time consuming process. One has to enhance the typing speed in order to ensure more time on the process of research and editing. A writer can practice on several to enhance the typing or writing speed. Sometimes, an individual might possess superb typing speed, but very poor writing speed. This is because of the lack of connectivity between the mind and the hands, which needs a special address.
Editing Your Work
When you finish your write-up, it is not over yet. There are a few procedures which are to be executed still. Editing your own work can help you realize the silly mistakes you commit and can also allow speedy recovery for minimizing the same.
Time Management
In focus to quality, one cannot take weeks together for processing a write-up. It is essential to setup a time frame and complete work within the time frame by using proper time management skills. This will enhance the long term prospects of a writer.
Conclusion
It is important for everyone to score high on writing as writing ranks are determined by comparing the previous and the current scores. It is a process every writer should confront with, irrespective of their writing quality.